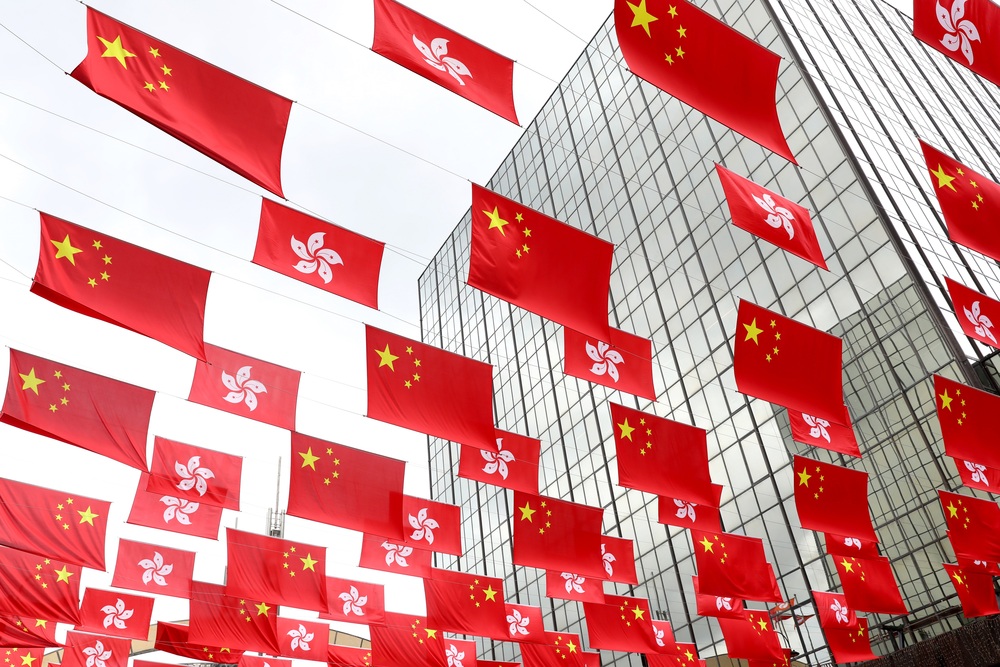 Highways Department slammed for charging patriots to fly Chinese flags on light poles
The Highways Department was slammed for charging a patriot up to HK$147,000 after they applied to hang the national flag on the city's light poles during the National Day celebrations last year.
In a recent article, pro-Beijing columnist Christine Wat Wing-yin said she was made known of the incident by the patriotic citizen, where the Highways Department charged citizens a fee for hanging 1,214 national flags on light poles along Fan Kam Road from September 20 to October 9 in last year.

She noted that the government department had charged the citizens a total of HK$147,000 - an inspection fee of HK$6 per day for each flag and a sum of HK$2,000 as the application fee.

Wat said although the citizens had already settled the bill, they found it ridiculous and decided to expose it to the media.

Responding to media inquiries, the department said any individual or group that wishes to hang flags on light poles managed by the department should submit their application along with supporting documents, as well as paying road lighting maintenance contractors an inspection fee during the period when the flags are displayed.

"Each application will be charged a HK$1,990 administration fee, as well as a HK$6 inspection fee for each flag per day," said a department spokesperson, adding that there were no exemptions under the current vetting and approval procedures.

The spokesperson said they received a civil organization's application in August last year, requesting to hang national flags on light poles under its jurisdiction. The group has also paid all relevant fees after their application was approved.

The department had later received a letter from a legislative councilor requesting the department to waive the fees related to the flag display, according to the spokesperson.

The department said internal procedures to exempt the flag flying fees are near completion, and they will notify the relevant organizations to arrange for a refund.