Annual government report finds nearly half of all newborns fail to survive beyond two years, for a species whose numbers have already been decimated.
Nearly half of all Chinese white dolphin calves in Hong Kong's waters failed to survive beyond two years, according to newly released data from an annual government report, with the record-low statistic sparking fresh concerns about the future of the species.

"The low survival rate of newborns, coupled with the worrisome declining trend in abundance over the past decade, is of great concern for the continued survival of dolphins in Hong Kong waters," the Agriculture, Fisheries and Conservation Department said in its 2020-21 report.

According to an estimate of regional dolphin numbers, the population mainly off Lantau Island stood at 37 – a far cry from 188 in 2003, which plunged to 32 in 2018 before rising slightly to 52 last year.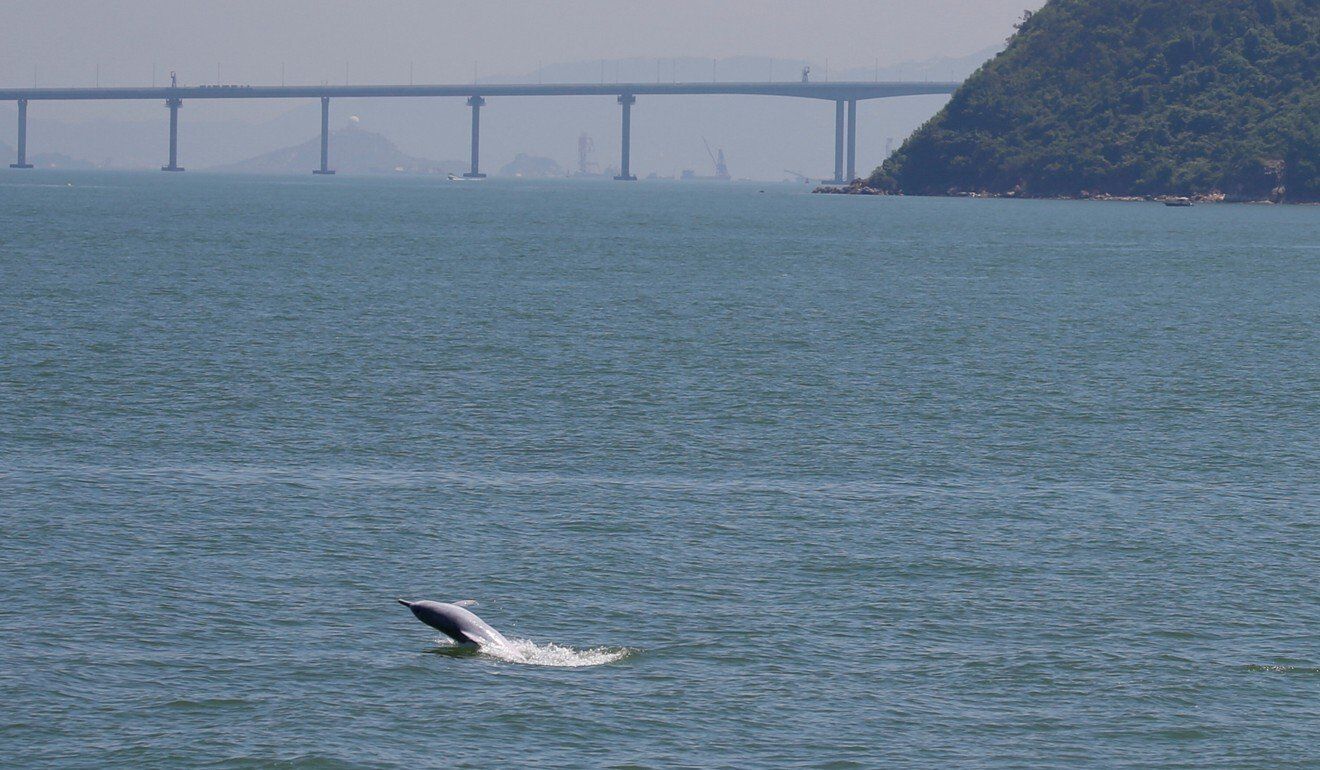 A Chinese white dolphin jumps out of the sea near the Hong Kong-Zhuhai-Macau Bridge.

Despite the worrying data, some positive signs were observed, such as a more hospitable marine environment amid the coronavirus pandemic, with vastly reduced sea traffic, including the shutdown of ferry services between Hong Kong and Macau.

Doris Woo Ka-yi, WWF-Hong Kong's conservation officer, said: "In the absence of ferries, dolphins are using these areas more often – which is a good sign.

"Although the number is still declining and in view of the slow reproduction rate of the dolphins – which takes between three to five years – we really think a long-term monitoring and conservation plan is needed to see dolphins numbers recover," she added.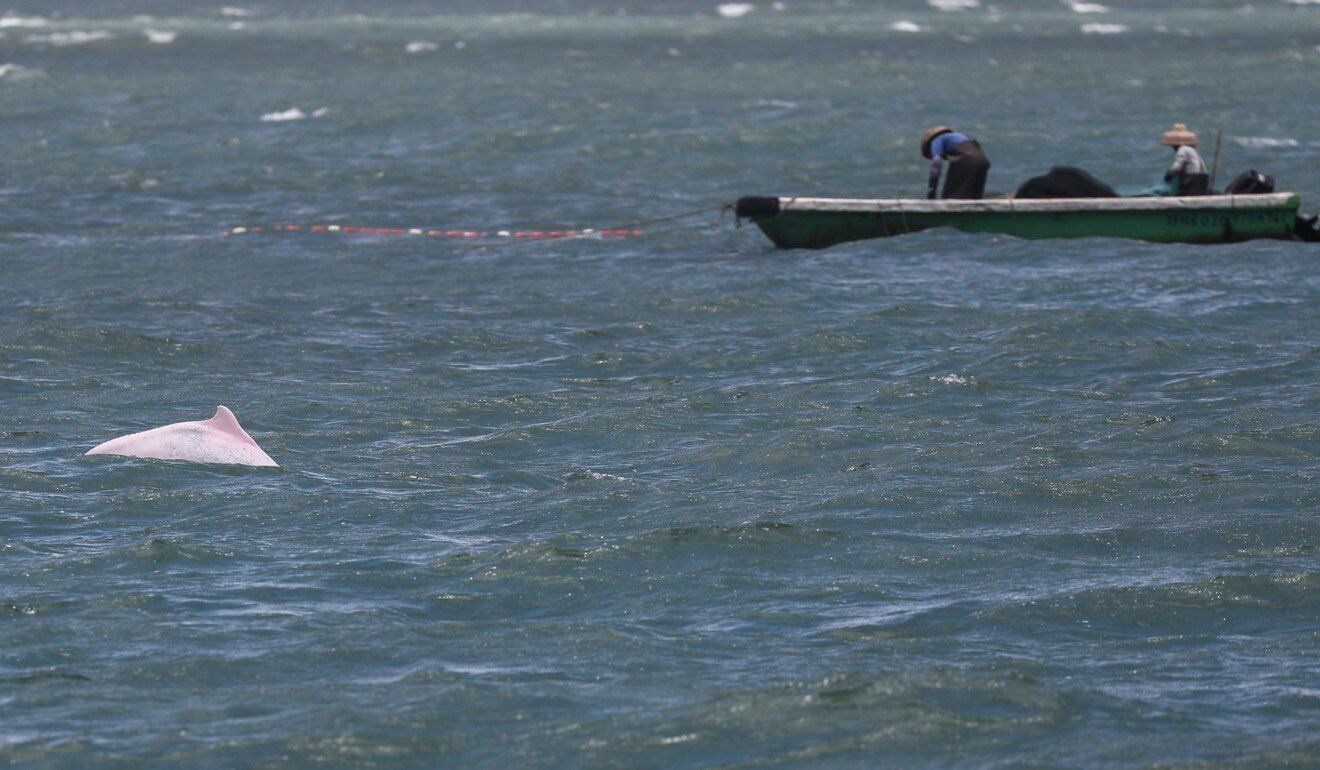 WWF-HK is calling for a conservation management area for the dolphin species.

There has been an 80 per cent drop in white dolphin numbers in Hong Kong waters over the past 17 years, caused by human interference, according to WWF-Hong Kong.

With the conservation group urging prompt action to protect the iconic species, Woo added that many human activities "threatened the survival" of the dolphins. She pointed out their displacement caused by the third runway expansion of Hong Kong's airport, as well as land reclamation at Shek Kwu Chau, south of Lantau Island, for a new waste disposal incinerator.

WWF-HK said it wanted to see a "dolphin conservation management area" established by 2024 spanning west and south Lantau, areas currently favoured by the marine mammals.