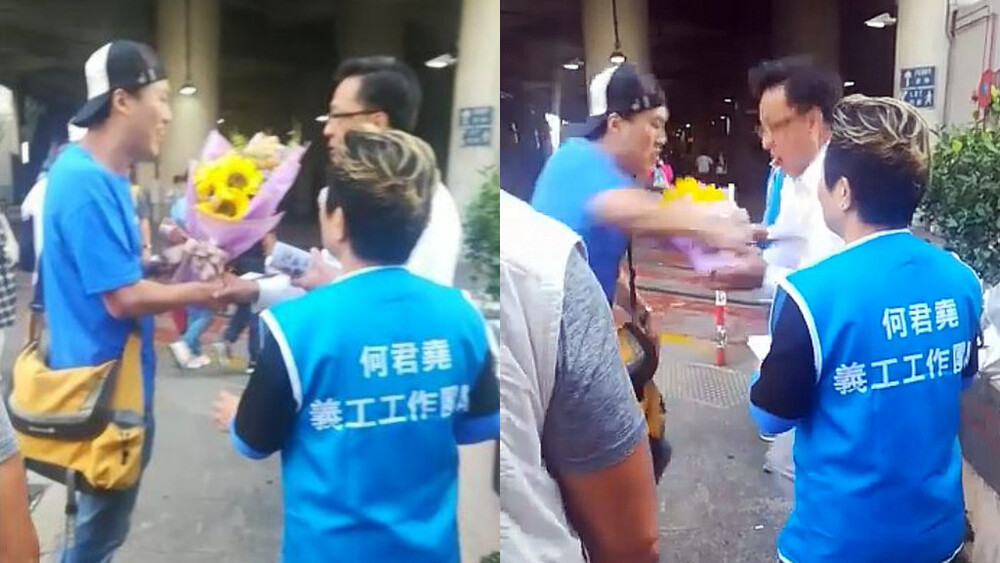 High Court rejects appeal against nine-year jail term filed by Junius Ho's assailant
The High Court rejected the appeal against a nine-year jail term by a man who pretended to be a supporter of pro-establishment lawmaker Junius Ho Kwan-yiu but stabbed him in the chest in 2019, saying the actual injuries caused is not the only factor to be considered.
Tung Pak-fai, now 31, brought flowers to Ho while Ho was campaigning in Yuen Long on November 6, 2019. Tung pretended to be taking a camera from his bag for photos but pulled a 33cm-long knife and stabbed Ho in the left chest.

Ho dodged the attack in time and still sustained a 2cm-long cut to his chest. Tung was jailed for nine years in September last year after he pleaded guilty to one count of wounding with intent and another count of wounding.

Tung later filed an appeal against the sentence for the first count of wounding with intent but was rejected by the High Court's Court of Appeal.

In the written judgment released today (Thu), Justice of Appeal Maggie Poon Man-kay said, "The fact that Ho did not sustain more serious injuries was purely fortuitous because he dodged, when otherwise could easily had been fatal."

Poon also said: "It is incorrect to say that the upper range of the usual sentence is only reserved for cases involving severe injuries and long-term or sustaining impact done to the victim."

Her remarks came after barrister David Ma Wai-kwan representing Tung argued the starting point of 12 years imprisonment for the wounding with intent charge is "manifestly excessive."

Ma also argued that the previous judge failed to give sufficient weight to the low degree of injury inflicted and the minimal psychological impact on Ho.

The Department of Justice, on the other hand, refuted that whether Ho in fact suffered from severe bodily harm is of secondary significance.

Poon continued in her judgment that, "The actual injuries caused is only one of the myriad of factors to be taken into account," and the stabbing was not a spur of the moment attack but a longstanding intention to harm Ho.

"Apart from the knife used in the stabbing, Tung carried with him another knife. There was a high persistence when Tung was subdued, he held on to the knife and injured Ho's bodyguard," Poon added as she concluded the appeal against the sentence is not reasonably arguable.