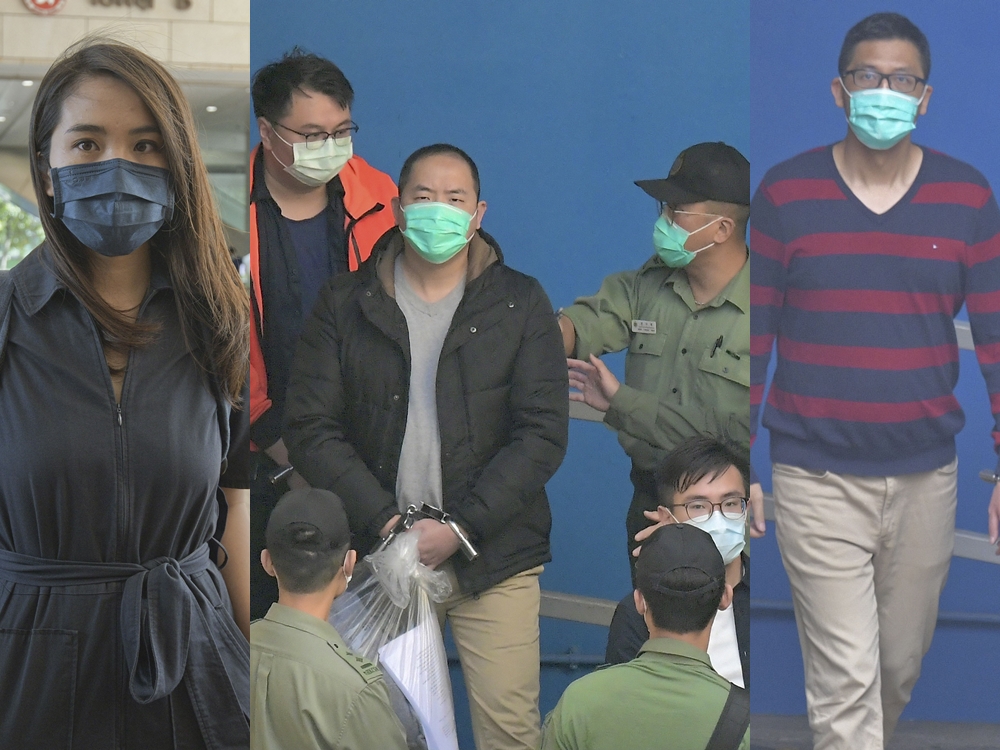 High Court refuses bail for Andy Chui
The High Court on Friday refused to grant bail to district councillor Andy Chui Chi-kin, one of the 47 pro-democracy figures charged under the national security law in relation to primary polls for Legco elections that never took place, RTHK reports.
Chui asked the court to release him after a lower court earlier denied him bail. But Madam Justice Esther Toh rejected his application.

The Eastern District councillor waved to family and supporters before he was escorted away, with his parents left in tears.

Meanwhile, three other defendants in the case, Gwyneth Ho, Fergus Leung and Wong Pak-yu, were taken from prison to West Kowloon Court, where they told a magistrate they would be giving up their right to a bail review hearing every eight days.

National security magistrate Victor So was told that four other defendants who did not appear in court – Lester Shum, Carol Ng, Tiffany Yuen and Prince Wong – had also decided to relinquish their right to regular bail reviews.

All seven defendants can still seek bail from the High Court if they wish to.

Activist Gordon Ng and former lawmaker Lam Cheuk-ting also appeared at West Kowloon Magistracy on Friday, but had no bail applications to make and are expected to return to the court next Thursday for another review hearing.

So far, 11 people involved in the national security case have been released on bail, and at least five of those in custody have made bail applications to the High Court.