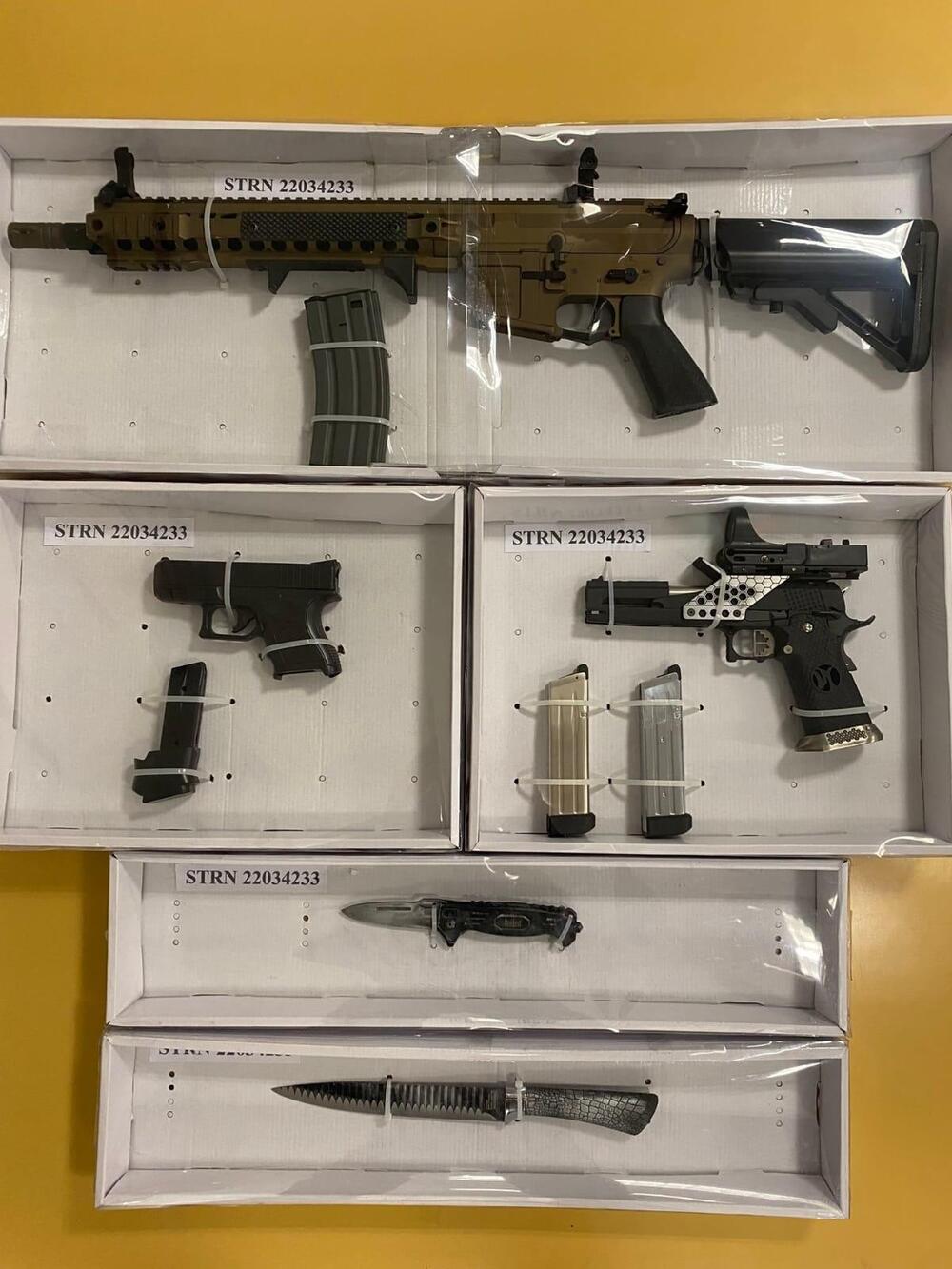 Hidden Sha Tin arsenal busted as police seize three imitation guns, arrest one
Police believed they have smashed a hidden triad arsenal in Sha Tin for good as officers arrested a 23-year-old man and seized three imitation firearms and three knives on Tuesday. 
According to police, the young man surnamed Chow is a member of a triad society. 

Police continued that officers raided a Sha Tin flat on Tuesday (Dec 20) after in-depth investigations and busted a suspected arsenal. 

During the operation, officers from the Sha Tin district anti-triad unit seized three imitation firearms, two knives and another folded knife. And Chow was arrested on suspicion of possessing imitation firearms, offensive weapons, and prohibited weapons. 

The weapons have been confiscated pending further examinations and Chow is now remanded in custody. Police added the operation is ongoing and they may make more arrests. 

Police also warned that possessing imitation firearms is a serious offense, and the maximum penalty upon conviction carries a two-year imprisonment. 

Anyone caught possessing prohibited weapons may also face three years' imprisonment and a HK$10,000 fine.