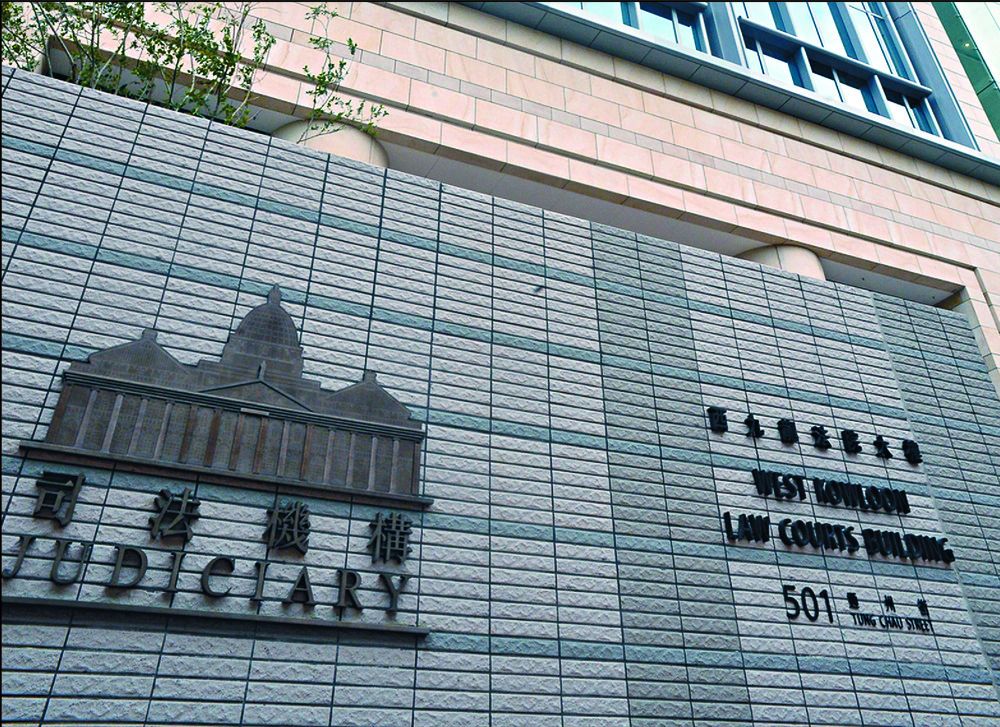 Helper tells court of how boss got carried away at his leisure
A 56-year-old officer from the Leisure and Cultural Services Department on trial for indecent assault was said to have carried an Indonesian domestic helper in his arms and said "let sir kiss you," a West Kowloon magistrates' court heard yesterday.
Senior leisure manager Bar Ting-ming pleaded not guilty to 13 counts of indecent assault for allegedly sexually assaulting the helper - referred to as "X" - 13 times at his home in Pak Sha Tsuen, Yuen Long, between March 11 and June 25, 2021.

X testified before magistrate Cheng Lim-chi, saying she started working for Bar's family of four on January 15 last year.

She said Bar sexually assaulted her for the first time on March 11, when she was seated next to him in the front seat of his vehicle and the two were heading to an employment agency office.

X said Bar grabbed and kissed her hand while driving, and also kissed her on the cheek when they stopped behind a red light.

Bar then drove X home after she collected her identity card, X said, adding that during the ride, Bar touched her abdomen with his left hand and asked, "is your belly full?"

Bar is then said to have pulled the car over, unmasked his face and kissed both sides of X's cheeks.

Around 11pm the next day, Bar touched X's thigh while they were sitting on the sofa after she had just taken a shower. X got up as she felt uneasy with that, but Bar also got up and lifted X in both his arms and said, "let sir kiss you." X said she went to her room as soon as Bar put her down.

On March 24, when Bar's wife was not home, X asked Bar if any chores needed to be done. Bar, sitting on the sofa, pulled X in front of him, held her in his arms and asked again, "can sir kiss you?" X said she shook her head, and Bar then let her go.

When X was asked by Bar to clean the bathtub on April 10, Bar entered the toilet, placed both hands on her cheeks and kissed her lips and cheeks for about a minute.

The following day, X, while washing clothes outside the home, walked into the toilet and placed her phone there, leaving it on recording mode. When she started to leave the bathroom, Bar suddenly came and stood in her way. He held X by her shoulder and touched her chin with his hand before kissing her on the lips and cheeks again.

X then sent the video to her friends and asked them if it could be submitted as evidence in court.

Although X wanted to quit and find another employer, she was told by her agency that it would be difficult to get her visa approved by the authorities and that X must return to Indonesia first if she still insisted on going ahead with working elsewhere.

X went on to say that she still owed the agency about six months' worth of middleman fees at that time and she didn't want to let her family down. With no other choice, X continued working for Bar's family. She also signed a confidentiality agreement and was compensated with HK$3,000.

However, even after X signed the document, Bar continued to sexually assault her, including rushing into her room, hugging her from behind and forcefully kissing her, she testified.