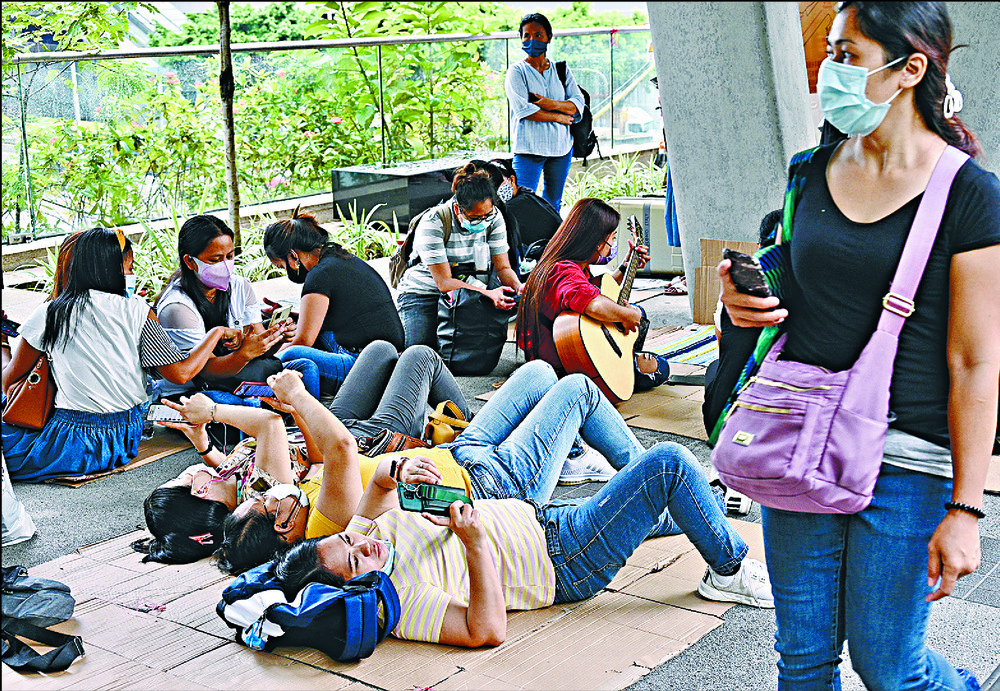 Helper's death sparks appeal to cap work hours
Authorities should limit the working hours of live-in domestic helpers to prevent them from being overworked and exploited, says a concern group.
That appeal by the spokesman of the Asian Migrants' Coordinating Body, Eman Villanueva, came after an inquest ruled that a 46-year-old Filipina helper found unconscious at her employer's home in 2017 had died of natural causes.

"This is not the first time a migrant domestic worker has died in Hong Kong while at work," Villanueva said, adding that many helpers work between 11 and 16 hours a day and exploitation can occur because they are forced to live in their place of work.

"This is a very serious condition and it's not an isolated case. This is where the government should look into the situation," he said.

Leonita Arcillas Quinto, 46, arrived in late 2016 to work for a family of four at Mei Foo. Her sister said she was required to work 21 hours a day.

She was going to resign on March 19, but died on April 4. A jury at the inquest on Wednesday ruled Quinto died of natural causes.

It also advised police to look into the employment contract and working record of domestic helpers through their agents when dealing with cases involving fatality.

Coroner Stanley Ho Chun-yiu said Quinto had conflicts with her employers, who he said seemed to have misled the police.

Ho said he expected the police to follow up despite her employers having emigrated.

Quinto's sister said she hoped other helpers would not have the same experience and urged Hongkongers to pay attention to the working conditions for helpers.

The migrants' body has appealed for helpers to be included in the consumption voucher scheme but to no avail.

Villanueva said: "I think it is a pattern that shows how the government treats helpers. They always claim we are part of Hong Kong society and recognize our contribution, but it is all lip service."