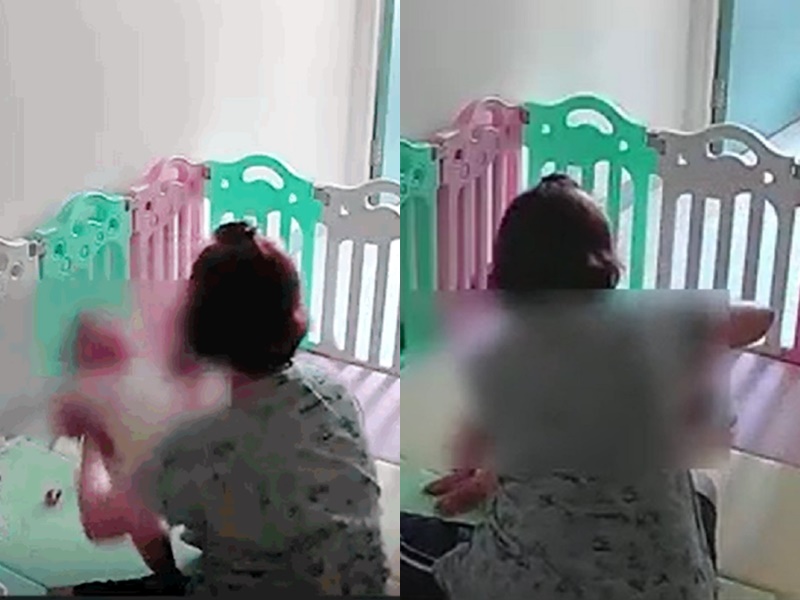 Helper arrested after throwing crying infant onto cushion
A 56-year-old domestic helper was arrested after she was caught in a video throwing a baby girl onto the cushion on the ground when feeding the infant.
The helper, surnamed Chung, was arrested around 6.30pm last night in Wong Tai Sin for ill-treatment or neglect by those in charge of child or young person.

The eight-month-old infant was fine after examination in United Christian Hospital.

The incident took place in the morning of yesterday at Tsui Hon House, Tsui Ping (South) Estate in Kwun Tong.

Chung, as recorded in the baby monitor camera, attempted to feed the infant but failed. She then threw the baby girl onto the cushion on the ground.

The face of the infant was all red and she kept crying and screaming. Chung then moved the infant on the other side and went away, leaving the infant alone on the cushion.

Chung also looked at the camera several times. According to the parents, Chung tried to position the camera at a different angle so as to avoid being recorded.

The video was then disclosed on the internet. It soon went viral and caused controversy.

Police said the woman has admitted her wrongdoing, suspected to be triggered by her emotions issues. She was remanded for questioning.

The case will be mentioned at Kwun Tong Magistrates' Courts on July 2.