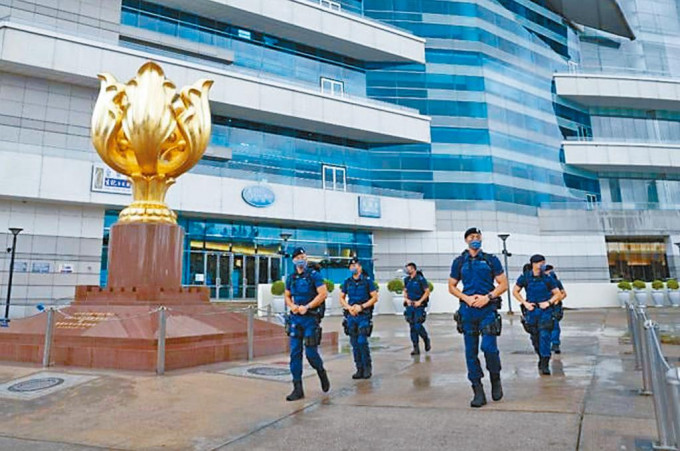 Heavy police patrol on Hong Kong Island on CE election day
It is understood that about 6,000 to 7,000 police officers will be mobilized for Chief Executive election day on May 8 to ensure the election will be staged without any disruption.
The CE election will be held at the Hong Kong Convention and Exhibition Centre in Wan Chai this morning.

It is understood that the officers are from the tier 1 and 2 companies of the six regional response contingents, as well as police tactical units (PTU), emergency units (EU), special duties unit (SDU), rail response teams and anti-terrorism units.

The Hong Kong Island regional response contingent would be responsible for the security outside the arena, while other officers would stand by and cover the Wan Chai area and MTR stations along the Hong Kong Island line.

They will also patrol at primary infrastructures and transportation facilities.

Sources said that police have assessed that the threat level of terrorist attacks that day, which remains at "moderate."

Yet, police highlighted three elements when explaining the heavy patrol, including recent online calls to assault government officials, the "lone-wolf" style attack that took place July 1 last year, and the coming 25th anniversary of the SAR.

According to records, over 10,000 officers were mobilized for last year's Legislative Council election day, with police chief Raymond Siu Chak-yee saying that officers would enforce the law resolutely if anyone was found attempting to disrupt the election.