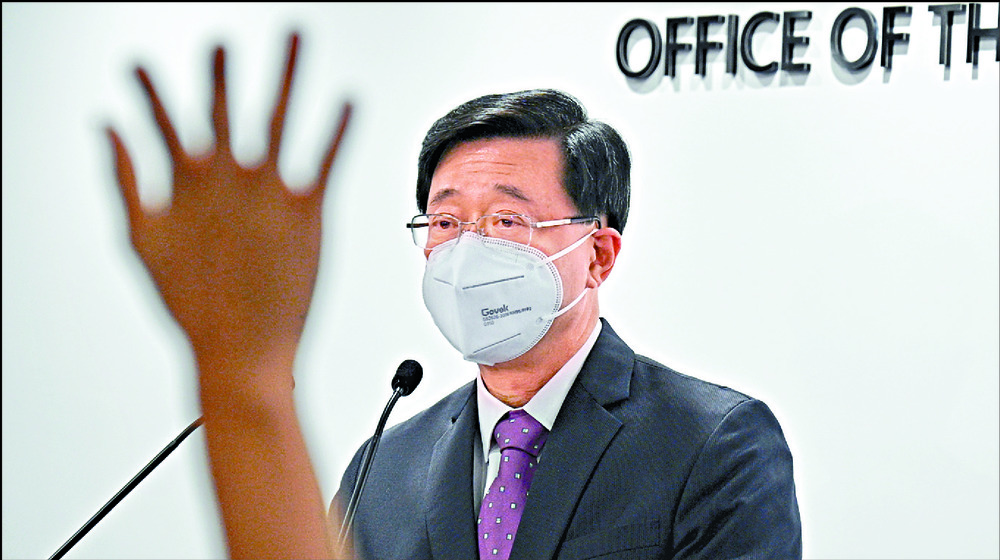 Heat on Lee over grassroots teens
Chief Executive-elect John Lee Ka-chiu has heard grassroots teenagers' appeals and introduced a pilot scheme to address intergenerational poverty, says Amy Chan Kung Wai-ying, chairwoman of Child Development Matching Fund.
Chan said she's happy that Lee has vowed to help 1,000 junior secondary school students with training programs and subsidies from the government and businesses.

In announcing his manifesto last month, Lee proposed a trial scheme to ease cross-generational poverty by collaborating with non-governmental organizations and private companies to provide training and mentorship programs to secondary students living in subdivided flats.

Chan said she has not had the opportunity to talk to Lee about the specifics, but that she was happy to hear his proposal.

"It seems that Lee has heard the appeals from grassroots teenagers," she said.

However, said Chan, "I sincerely hope the proposal is not just a slogan. The government should not only focus on the number of students participating in the scheme or consider that its work is done after recruiting just 1,000 students.

"The work is about nurturing our next generation, so authorities must have a thorough plan and a good strategy."

Chan added that randomly assigning students to work at certain companies for a short time will not be helpful to them.

Grassroots citizens may choose the wrong area without detailed career planning and even enter an industry that does not suit them, she said.

Chan said students should have enough internship experience and information to map out a career plan, adding the fund has contacted the business sector to produce online videos and introduce various industries to students.

The Chinese University of Hong Kong has launched the SAR's first university-wide cooperative education program, providing six to eight months' credit-bearing, paid, full-time job placements at over 60 organizations in various sectors.

"The industry placements are supplemented by cocurricular activities and coursework designed to ensure students are equipped with the soft skills, networking prowess and knowledge to succeed in the workplace," it said.

CUHK provost Alan Chan Kam-leung said: "The longer placement period will enable students to develop a sense of dedication and delight in their work."

Meanwhile, Democratic Party chairman Lo Kin-hei said the party will submit its views on various policies to Lee's administration.

Lo also said the party would elect its new leadership at the end of the year.