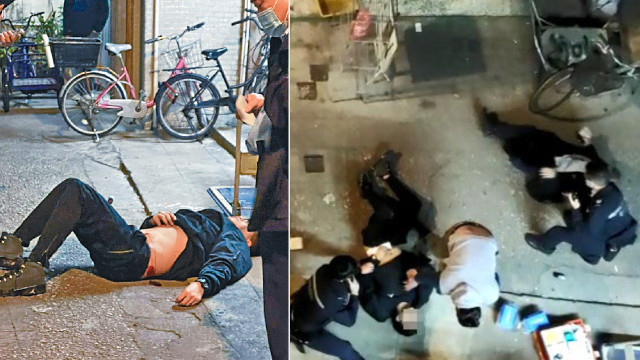 Hearing adjourned to February for Filipino shot thrice on Peng Chau
The 43-year-old Filipino man who was shot three times on Peng Chau Tuesday night was charged with assaulting a police officer with intent to resist arrest. He still remains in hospital and a hearing has been adjourned to next Wednesday (Feb 1).
The Filipino businessman, identified only as Oliver, was shot three times in his right arm, shoulder and waist, after he attempted to strangle an officer who failed to subdue the suspect using his pepper spray, police said.

The case was first mentioned at the Eastern Court on Friday morning and the hearing was adjourned to next Wednesday by principal magistrate Ivy Chui Yee-mei.

Another 33-year-old non-Chinese man arrested by for obstructing police and assaulting police was released on bail, and must report to police in late February.