Poor sleep quality associated with a spike in screen time will affect children's learning abilities and emotions, Hong Kong researchers warn.
The amount of time Hong Kong primary school pupils spent glued to their gadgets tripled to seven hours a day during the coronavirus pandemic, a two-year study has found, with researchers warning poorer sleep quality and a lack of exercise were linked to the trend.

Researchers who conducted the study involving nearly 1,900 students said on Monday that poor sleep quality associated with the spike in screen time would affect the children's learning abilities and emotions, adding that class suspensions should only be the "very last option" if there was a Covid-19 resurgence.

"It will affect children's studies and worsen the symptoms of hyperactivity or attention deficit, as well as their physical strength and emotions in the long run," said Dr Patrick Ip Pak-keung of the University of Hong Kong's paediatrics and adolescent medicine department.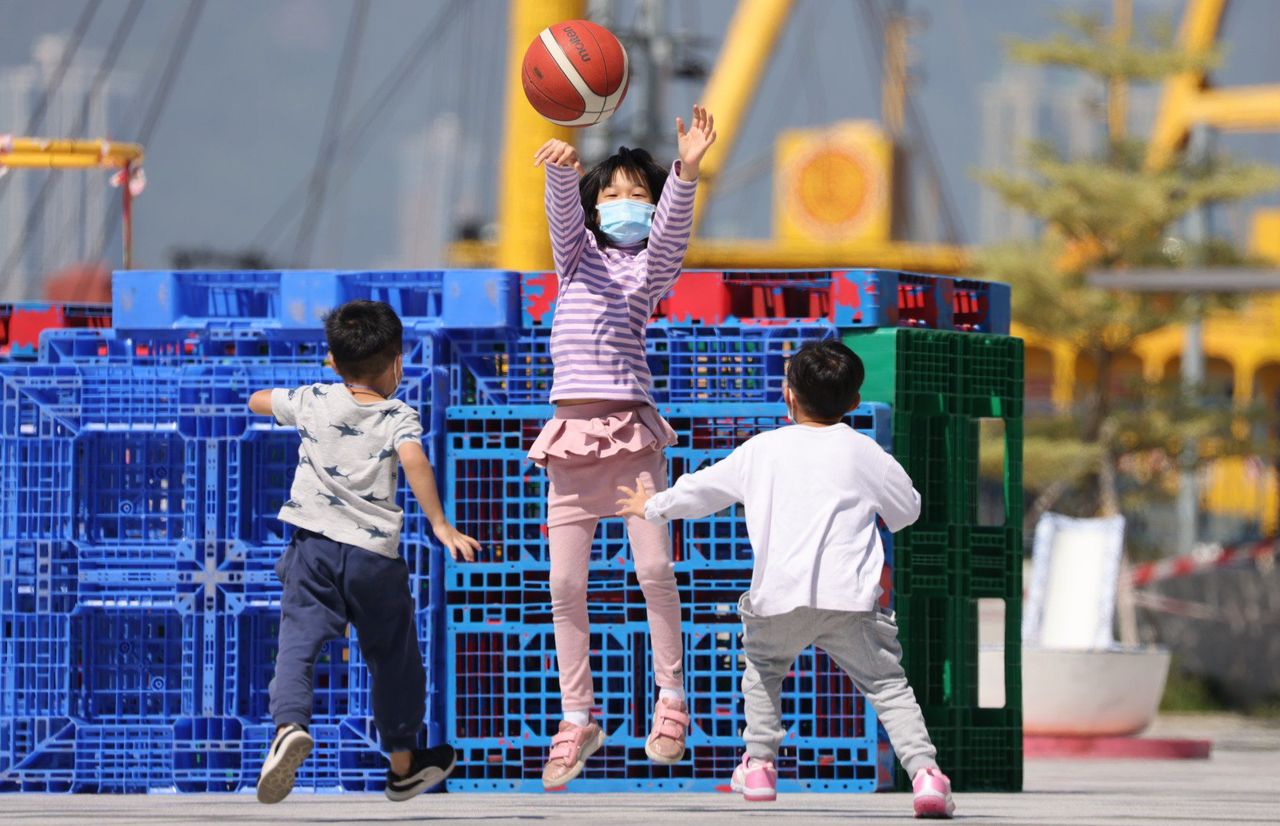 Children also spent less time exercising.

The tracking study, conducted by the university in collaboration with two NGOs, CTFE Social Solutions and InspiringHK Sports Foundation, collected data from 759 primary and 1,140 secondary school pupils between September 2019 and July 2021.

The pupils were given electronic wristbands that monitored physical activity and sleeping habits for seven days over three time periods: the four months before the coronavirus pandemic struck Hong Kong in January 2020; during the suspension of in-person classes between March and April in 2020; and the partial reopening of schools between October 2020 and July 2021.

The study found that the average time primary school pupils spent on electronic gadgets surged from two hours before the pandemic to seven hours during outbreaks, while for secondary school students, it rose from eight to nine hours.

"During the pandemic, students had fewer chances to leave their homes. During the peak, in-person classes were suspended, and very few community facilities were open," Ip said.

"Their daily routines were disrupted. They lost the normal sense of day and night so many children were used to waking up late. Without the pressure of [heading to school], they normally would go to bed late."

He said as students' sleep schedule was delayed, they might spend more time online such as playing video games and watching films, depriving them of the energy they needed for exercise during the day.

The researchers also found the primary and secondary school students only engaged in moderate-to-vigorous physical activity, resulting in sweating and panting, for 30 and 15 minutes respectively every day on average.

Only 5 per cent of all respondents exercised for at least 60 minutes per day, the duration recommended by the World Health Organization.

During the cancellation of in-person classes between March and April 2020, the level of physical activity further dropped by 17 per cent for primary pupils, and by 50 per cent for secondary students.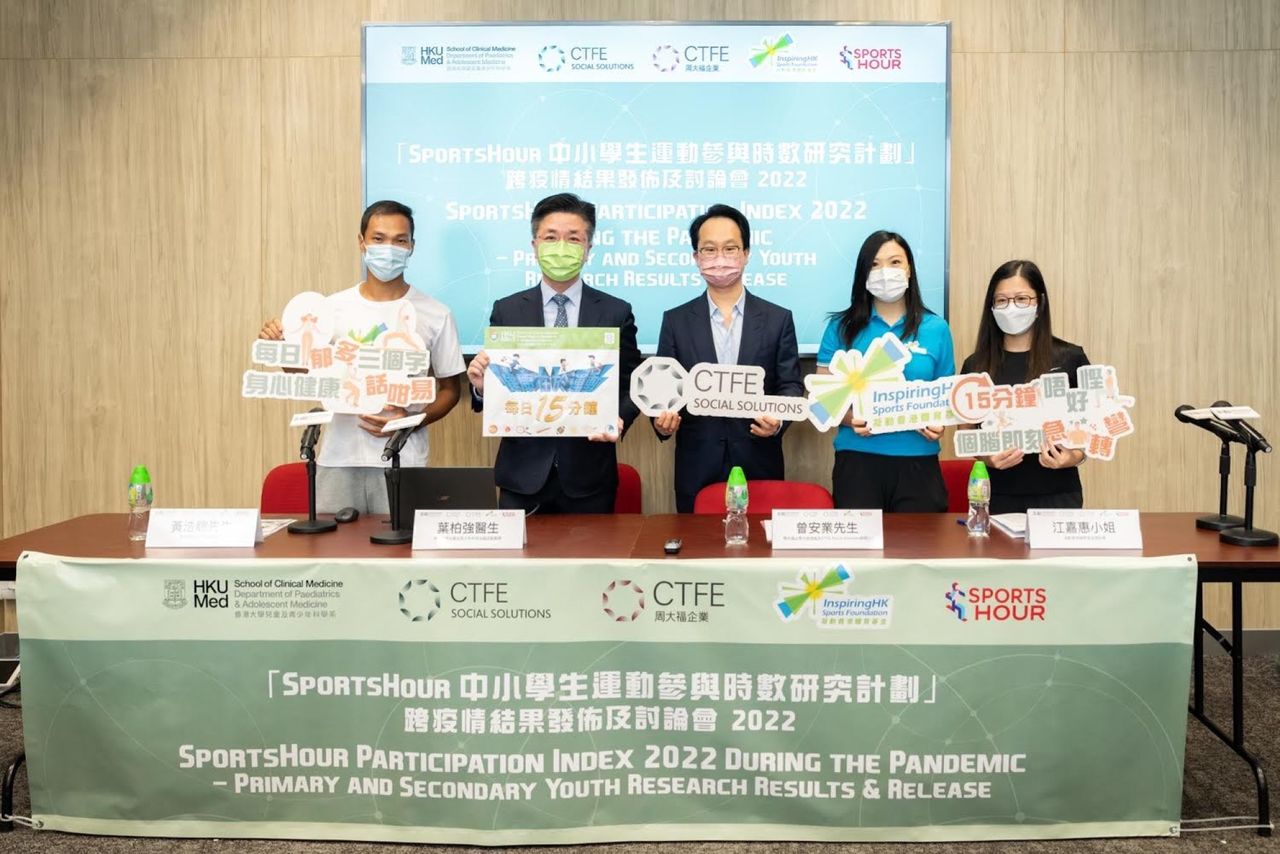 The study was conducted by the University of Hong Kong and two NGOs.

While pupils on average slept an hour more during the suspension of face-to-face lessons, they also went to bed an hour later.

"If students haven't fallen asleep hours after night comes, it will affect the release of hormones, making it more difficult for them to fall asleep and go into deep sleep," Ip said. "They will also wake up more easily if disturbed, affecting their sleep quality."

Poor sleep could prevent the brain from cleansing toxins from the body at night as well as processing negative emotions and stress during the day, Ip warned, while limited exercise could increase the risk of suffering cardiovascular diseases, stroke and even cancer.

Ip said primary pupils should get 10 hours of sleep and secondary students nine hours, as well as to exercise for at least 15 minutes per day.

He said parents could also set an example by exercising with their children and using electronic gadgets less.

The study was published in peer-reviewed scientific journal The International Journal of Environmental Research and Public Health last month.

Judy Kong Ka-wai, chief executive of InspiringHK Sports Foundation, said if another Covid-19 wave emerged, the government should avoid suspending in-person classes for the well-being of students.

"That should be the very last option if there are any other ways of [dealing with] the pandemic," she said.

Angus Yung, nine, who has attention deficit hyperactivity disorder (ADHD), spent less time outdoors during the pandemic. He could only play video games and jump around on his bed in the Tsuen Wan subdivided flat he shared with his family.

"I realised his emotions fluctuated a lot. When I ask him to stop playing video games, he is less cooperative," his mother said. "He has gained weight as he has done less exercise. His response is also slower."

She said that although half-day in-person classes had resumed, the amount of physical activity he engaged in had not resumed to pre-pandemic levels due to social-distancing rules.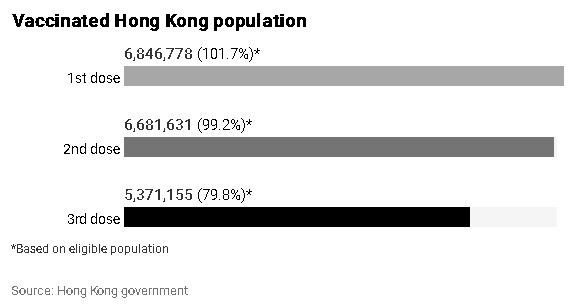 Ida Leung Po-lam, chairwoman of the Federation of Parent Teacher Associations of Hong Kong Eastern District, said even with half-day in-person school resuming, pupils were less likely to exercise as they might have online classes at home in the afternoon.

She hoped all schools could resume full-day face-to-face classes soon as it would be more convenient for students to join sports activities.

Lawmaker and secondary school principal Tang Fei said he had earlier heard from parents that online classes had given students an excuse to spend extra time on their gadgets, a habit they had maintained even after in-person classes resumed.

Secondary schools are allowed to have full-day in-person lessons if at least 90 per cent of students have received two doses of vaccine, with the threshold tightening to three doses from November. Kindergartens and primary schools are only permitted to hold half-day face-to-face classes.