Health minister says mainland China's new quarantine rules will allow it to open up to international travellers.
Hong Kong's health minister has said the government will discuss increasing the quarantine hotel quota with mainland Chinese authorities to allow more travellers to take advantage of the relaxed Covid-19 measures across the border.

Secretary for Health Lo Chung-mau was referring to the rule changes unveiled by the National Health Commission on Friday, which stated incoming visitors would serve five days of hotel quarantine, down from seven, followed by three in home isolation, under a "5+3" model, applicable also to those from Hong Kong.

Executive councillor Jeffrey Lam Kin-fung, a government adviser, on Saturday said Hong Kong businesses could further benefit from Beijing's latest easing of Covid-19 arrival curbs if the Shenzhen quarantine quota for cross-border travellers from Hong Kong was raised from the current 1,000.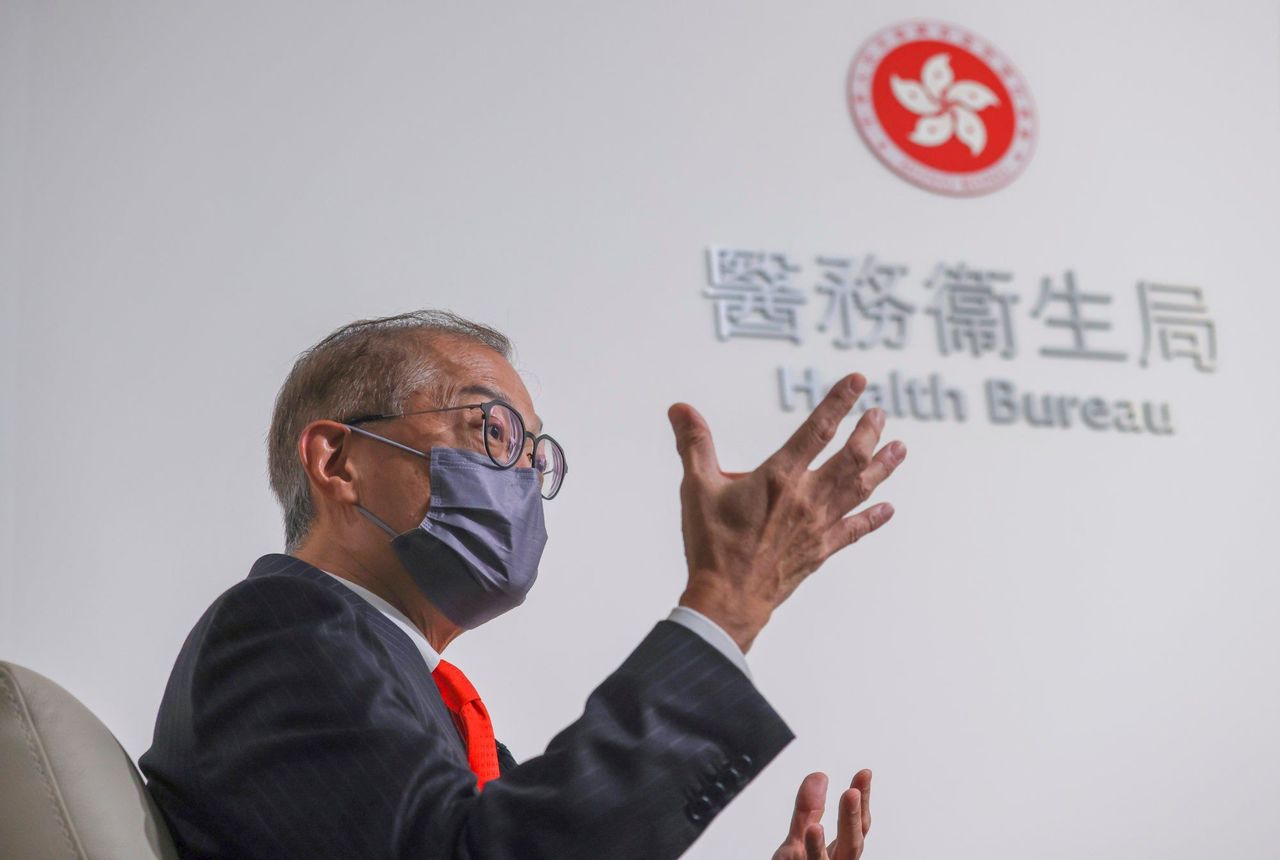 Secretary for Health Lo Chung-mau.
Asked to comment on the changes, Lo on Sunday said: "'5+3' has positive effects on cross-border travel between Hong Kong and the mainland, and it will also help the mainland to further open up to international arrivals.
"We will discuss with the mainland, especially with the Shenzhen government, on increasing the quota for quarantine hotels, so that more Hong Kong residents can return to the mainland."
Wingco Lo Kam-wing, executive vice-president of the Chinese Manufacturers' Association of Hong Kong, welcomed the secretary of health's promise to discuss increasing the quarantine quota with mainland authorities.
Under the latest mainland adjustments, incoming travellers will only be classified as a positive case if their CT value is lower than 35, instead of 40. A lower CT value usually indicates a higher viral load and greater chance of infecting others.
Health chief Lo also welcomed the adjustment in the CT value threshold, saying that it would "make cross-border travel easier and help border reopening".
Hong Kong businesses have urged the government to implement "0+0" as soon as possible, under which incoming travellers would not need to quarantine or isolate at home.
Lo was also asked on Sunday whether the government had a timetable for "0+0" after the Hong Kong rugby Sevens was held successfully.
"There is not much of a relationship between the rugby games and '0+0'. The rugby was a special event, a mega event … Those who attended were mostly Hong Kong residents," he said. "There is not much change in the testing requirements for incoming travellers."
Health authorities recorded 6,575
coronavirus
infections on Sunday, including 467 imported ones, and nine more related deaths. It was the highest daily caseload since more than 7,000 cases were reported on September 18. The city's tally stands at 1,986,204 cases and 10,526 related fatalities.
Respiratory disease expert Dr Leung Chi-chiu said the surge started in the past week and was to be expected.
"Since we scrapped the quarantine period for incoming travellers, the variants and subvariants have entered the community directly," he said.
If Hong Kong started to see a high reinfection rate or cases involving one person infecting their whole family, then authorities should consider tightening the anti-epidemic measures, Leung warned
Government health expert Professor David Hui Shu-cheong of Chinese University argued the numbers of severe cases and intensive care unit admissions were "far more important".
"Singapore no longer reports daily numbers because the great majority of cases are mild or asymptomatic," he said.
Hui also said it was unlikely the city would be hit with another major outbreak, and suggested authorities allow residents to take off their masks in public places after winter.
Meanwhile, a top infectious disease expert warned of a flu and
Covid
outbreak in January next year, urging residents, especially children and the elderly, to get vaccinated as soon as possible.
Professor Ivan Hung Fan-ngai of the University of Hong Kong also said the daily caseload could gradually reduce as hybrid immunity continued to improve in Hong Kong.
Speaking on a television programme on Sunday, Hung said he believed that as Hong Kong's hybrid immunity continued to strengthen, the daily caseload would gradually reduce.
"Oftentimes we need to rely on people getting infected first, and then they can have strong antibodies in their upper respiratory system to stop getting infected [by others]," he said.
"We estimated that 60 to 70 per cent of the Hong Kong population has been infected before … and we need to wait for some time so that a [bigger] majority of people were inoculated and infected, and then the figure will gradually decrease."
Hung also said residents should get inoculated as soon as possible. It would be "very problematic" if a person got infected with flu and
Covid
-19 one after the other.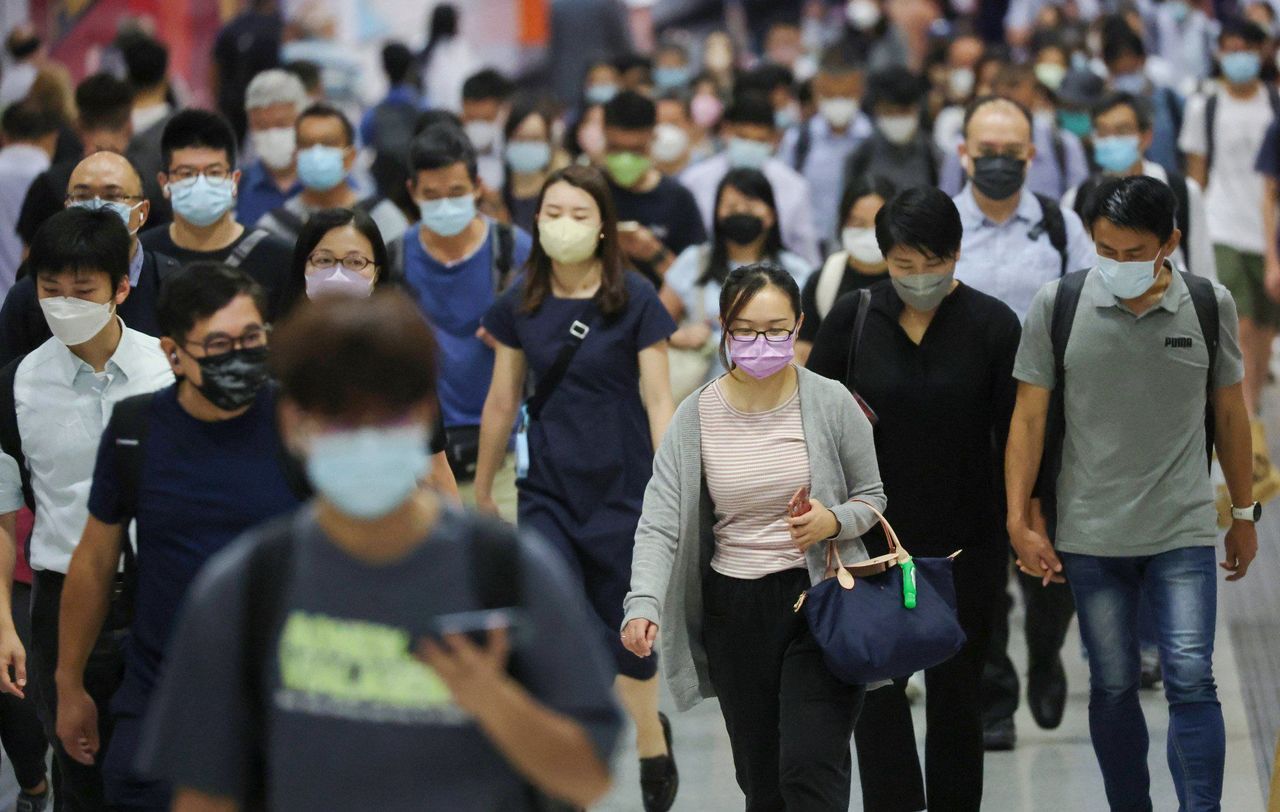 A top infectious disease expert has urged Hongkongers to get vaccinated to protect themselves from the flu and Covid-19.

"If a person gets Covid before getting the flu, the coronavirus has already caused much damage in the upper respiratory system, and then the flu can cause many complications with the lower respiratory system, such as causing pneumonia," he warned.

"That's why we hope that residents, especially the young and old, can be inoculated with both the flu and coronavirus vaccines."

Asked why the coming flu outbreak could be more worrying than those in recent years, Hung said that as many countries have relaxed their anti-epidemic measures in the past few months, there have already been flu outbreaks in places such as the United States.

"Half a year ago, there was also a serious flu outbreak in the southern hemisphere, in places like Australia. We believed that there could be a big outbreak coming in the northern hemisphere too," he said.