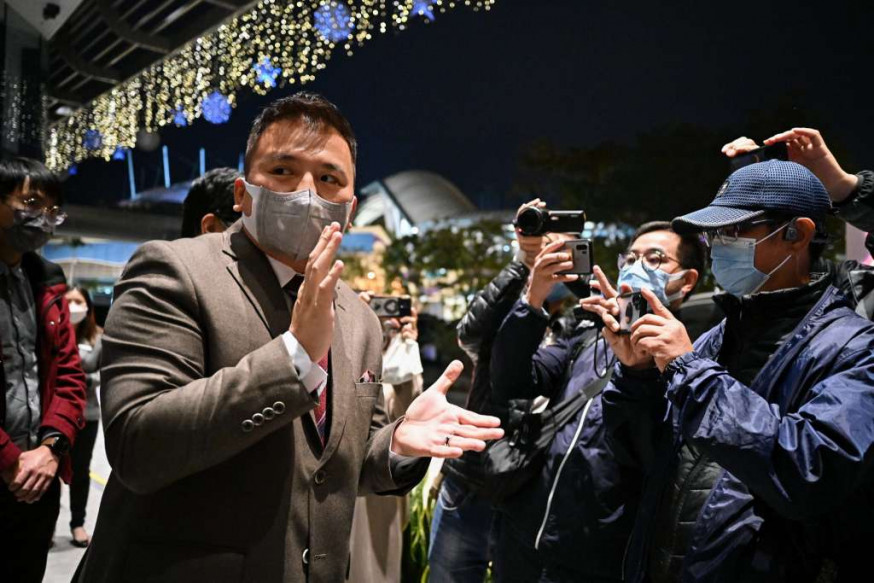 Head of journalists association accused of visiting massage parlor
Hong Kong Journalists Association chairman Ronson Chan Long-sing was accused of visiting a questionable massage parlor, just before the association held an annual dinner on Tuesday evening.
The accusation was first made on social media on Monday, with a netizen saying he would upload sex videos of Chan if the man did not apologize by Tuesday.

No sex video was posted by Tuesday evening. Instead, a video was uploaded onto You Tube, which showed a man rushing into Supreme Commercial Building. It also contained a picture of the same man with his back to the camera, with a caption saying the man asked about prices of services at the shop.

The video says the massage parlor was listed on a website about sex services.

Chan was asked about the accusations right before the association's annual dinner started. He said as he was preparing the association's annual dinner, he did not have time to look into the video yet and could not comment.

Back in August this year, Chan said he was told by sources that he was tailed by two media. One would accuse him of going to a problematic massage parlor, while another would say he hired a prostitute.

He said he went to a massage parlor, but did not receive any unethical service.

During the Journalists' Association dinner, former Bar Association chairman Philip Dykes opposed legislation to regulate fake news.

He said the path to hell is usually built from good will, and that regulations could lead to creation of something like the Ministry of Truth in George Orwell's 1984.

Media should guard against fake and biased news through self-monitoring, he said.