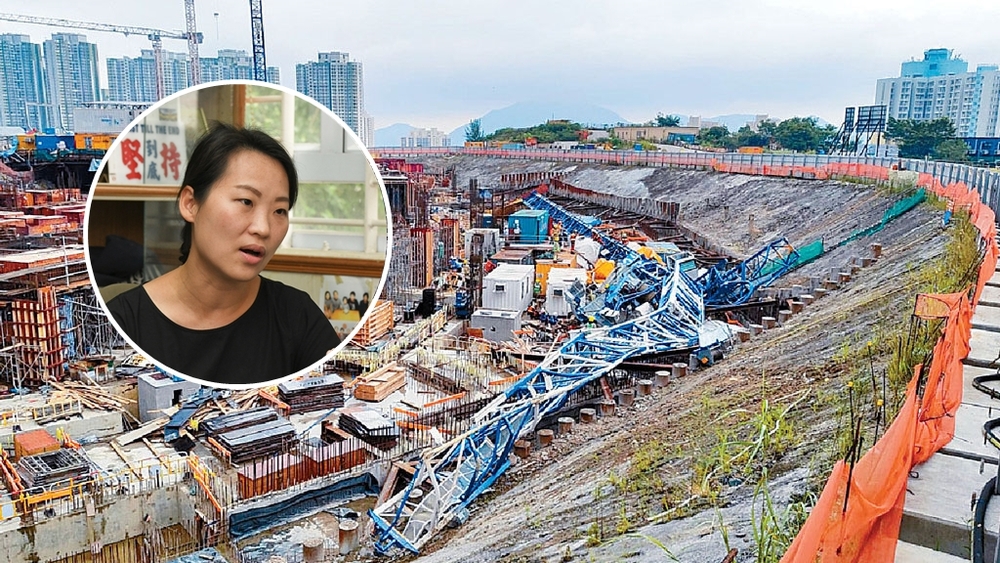 Harsh punishment for violations of safety legislation necessary, says labor rights watch group chief
A labor rights watch group chief said on Tuesday that harsh punishments for violations of safety legislation are necessary to prevent construction accidents.
The comments came as authorities are still probing into the fatal industrial incident in Sau Mau Ping, where three workers and six others inside container offices were crushed by a collapsed tower crane.

Authorities have since issued a suspension order to the Anderson Road site and ordered the contractor, Aggressive Construction Company Ltd, to temporarily decommission the three tower cranes there. The company was also banned from bidding for public works projects until end of next year.

Speaking on a radio program this morning, Fay Siu Sin-man, chief executive of the Association for the Rights of Industrial Accident Victims, said the ban has a deterrent effect - a move that authorities should hold on to in the future in cases of similar accidents.

She also urged the government to reveal the full investigation report of the accident to prevent similar occurrences.

Meanwhile, the cancer-stricken widow of an electrician killed in the accident, previously appealed to the public to stop donating money to her, calling on people not to overlook the plight of other families in need.

Jiang Hui, the wife of electrician Hui Man-ming, told the media earlier that ever since her plight was reported, she had received "big support" and "meticulous care" from the entire Hong Kong community that was beyond her imagination.

Siu said the association will continue to help Jiang in handling the donations, while they will also reach out to donors who donated in the past two days whether they would like their donations to be diverted to the families of other victims in the accident.