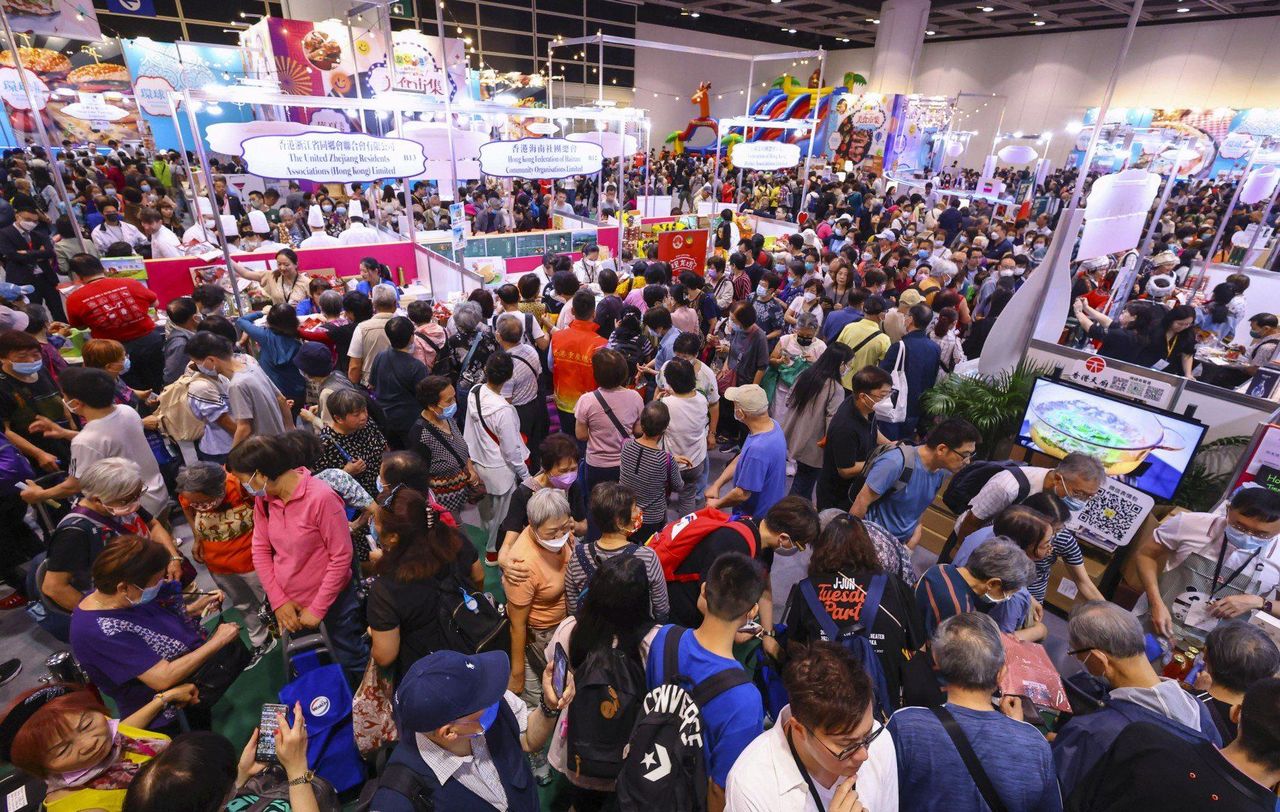 'Happy Hong Kong' kicks off with thousands heading to gourmet food fair
Attendees swarm booths offering freebies and gourmet food samples at steep discounts.
Thousands of people have flocked to a gourmet food fair under the "Happy Hong Kong" campaign, as senior officials kicked off the 10-month drive offering free festival passes and discounted film tickets aimed at boosting the economy.

Most of the attendees were elderly residents who started lining up outside the Hong Kong Convention and Exhibition Centre in Wan Chai on Saturday at 9am, two hours before doors opened. By 10.30am, the crowd had swollen to thousands of people.

The government hopes the promotional drive will not only encourage residents to spend more and boost growth, building on the stimulation from the latest round of consumption vouchers, but also lift their spirits after they struggled for more than three years with pandemic restrictions.