Researcher attributes the higher scores to less 'violence on TV screens' after 2019's social unrest, and less time spent commuting amid the pandemic.
An index measuring the happiness of Hong Kong's students has reached a seven-year high, with researchers attributing the surge to a decline in social unrest and increased leisure time for young people amid the Covid-19 pandemic.

According to the latest Hong Kong Children Happiness Index, released on Tuesday by Lingnan University and non-profit group HK.WeCARE, students from Primary Four to Form Three have an average rating of 6.85 out of 10, up from 6.81 in 2018-19.

The annual survey, conducted since 2012, was suspended last year due to the pandemic. The highest score recorded was 7.23 in 2013-14. That mark plunged to 6.74 in 2014-15 when the Occupy movement occurred, and hit rock bottom at 6.52 the following year.

The university's Pan Sutong Shanghai-HK Economic Policy Research Institute director Ho Lok-sang, who conducted the study, attributed this year's higher index to diminished social unrest, which had rocked the city for months in 2019.

Citing a return to normalcy, Ho said: "We don't see so much violence on TV screens … The fact that we came back to social order, I think that's an important factor."

He added that children might have become happier with more leisure time as they could attend online lessons at home during the pandemic.

"The fact is that they don't need to spend so much time commuting," he added.

The study collected responses from 1,591 primary pupils and 1,111 secondary students from 23 local public and private schools, as well as 197 teachers, from February to April this year.

Older children were found to be less happy, with those aged 14 having the lowest average score of 6.27, while those aged nine and below recorded the highest score of 7.62.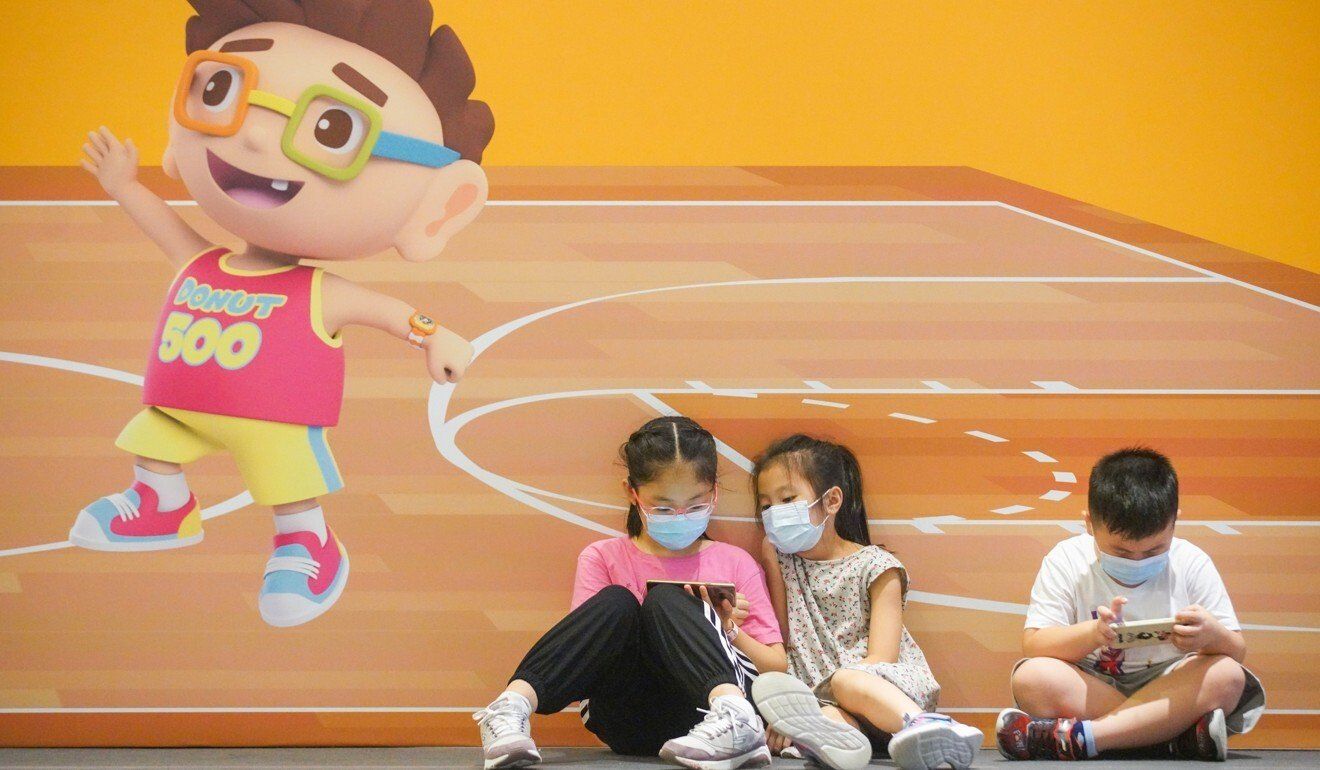 Younger children scored highest on this year's happiness index.

Ho said the trend echoed foreign statistics. "When children become adolescents, they face pressure from all sides," he said. "Biologically they are entering a new phase. They begin to be aware of many things … and it is a challenge to them."

The respondents were also asked to assess themselves in four areas: self-love and their love for others; their ability to be "wise"; how well they faced adversity; and how actively they engaged in their lives. These elements were found to be positively related to their overall happiness index.

Researchers also measured how often schools organised activities that promoted such areas with a so-called life education index, which dropped to 3.88 this year, from 4.25 in 2018-19.

"These kinds of activities have decreased under the pandemic, as it is difficult to invite guests or speakers to visit the schools or hold talks. It is expected that the index will decrease," Ho said.

Ho said students had a higher happiness index in general if their life education index was higher, especially when the related moral subjects were taught by parents.

He suggested schools and parents engage students in more activities such as talks, visits, creative work or drama productions, which teach children about moral values including love, wisdom, fortitude and active engagement in life.