Study by The Boys' and Girls' Clubs Association questioned children aged between 6 and 17, with lack of interaction with friends and isolation caused by coronavirus pandemic seen as major reason for findings.
Hong Kong's children are the unhappiest they have been in at least five years, a survey by a major youth group has found, while almost 10 per cent see emigration as their goal.

Findings released by the Boys' and Girls' Clubs Association (BGCA) on Friday found the average happiness score among more than 750 children aged between 6 and 17 in 2021 was 6.94 out of 10 – the first time it has fallen below 7 since 2016.

The average score in 2019 was 7.07, but the association did not conduct the survey in 2020.

BGCA said the coronavirus pandemic, which led to months of in-person class suspension at schools, was one of the major reasons behind the rating, given the lack of interaction children had with friends and the increased feeling of loneliness.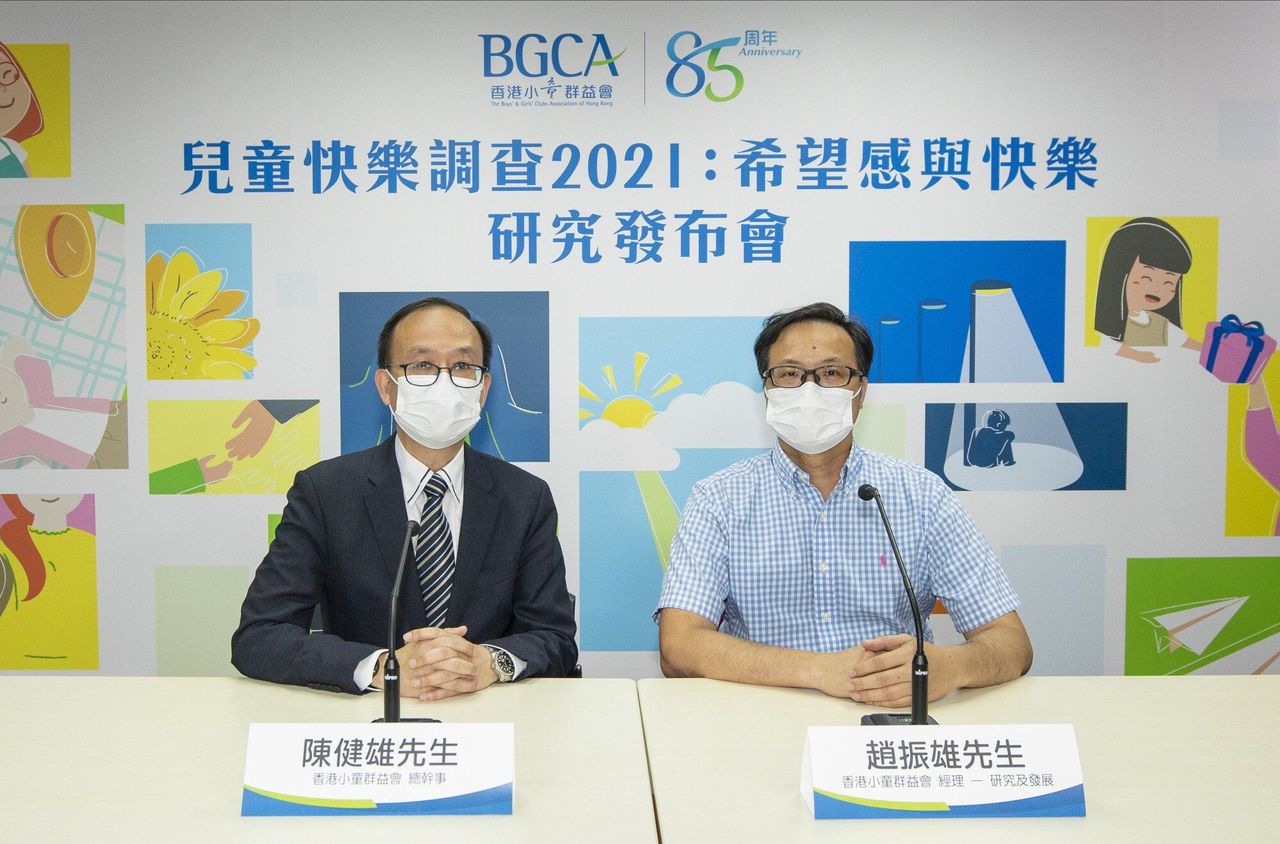 Charles Chan, BGCA executive director (left), and Chiu Chun-hung, BGCA research and development manager, announce the survey results.

"Amid the pandemic, different extracurricular activities and [school] competitions had been cancelled," Chiu Chun-hung, the association's research and development manager, said.

"Some children also cited dissatisfactory academic results and issues concerning friends and families as reasons for their [unhappiness]."

The survey, conducted between February and March, found that the older the children were, the unhappier they were, with those aged from 15 to 17 only reflecting an average score of 6.04 out of 10.

About 40 per cent of respondents overall said they "often" or "always" felt lonely this year, with 45 per cent saying they "rarely" or "did not" meet up with their friends in person over the past month.

"The range of an average score between 7 to 10 is what we generally define as happiness," Chiu said. "It seems that Hong Kong's children are no longer [defined] as happy this year."

About 50 per cent of those polled said they were dissatisfied with the government, while 46 per cent lacked confidence in the city's future political stability.

Asked to select one or more long-term goals out of a list of 10 choices, nearly 8 per cent of children who answered the question chose emigration as their "goal", which the association described as a "concerning trend".

Other choices included "entering a preferred university" (26 per cent), "land a dream job" (25 per cent) and "contribute to society" (13 per cent).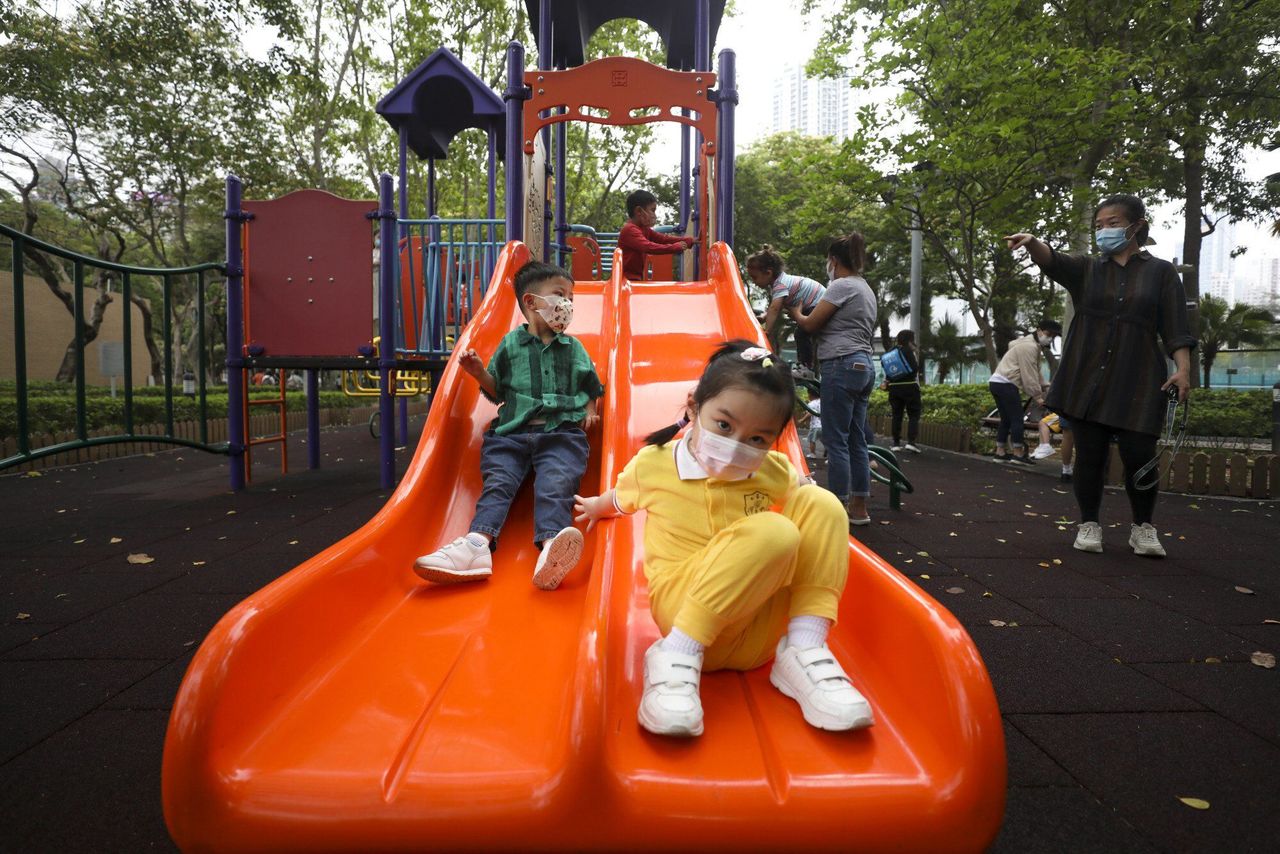 The survey, conducted between February and March this year, found that the older the children were, the unhappier they were.

"Among those who said they might emigrate in the long term, they feel relatively less satisfied with the government and have an even lower rate of confidence in the local political situation and achieving social harmony," Chiu said.

BGCA suggested the government put more effort into improving children's mental well-being and take into account young people's concerns about the community when formulating policies.

The survey results came as education minister Kevin Yeung Yun-hung told lawmakers the government would consider further strengthening the reporting systems of child abuse cases at schools, despite rejecting suggestions it should be compulsory, after a Hong Kong couple were convicted this week of murdering their five-year-old daughter three years ago over constant abuse.

Describing the incident as a tragedy, Yeung said the government had already enhanced teachers' training and asked schools to report cases of students missing lessons, adding his bureau would review the current practices as well as look into the possibilities of further preventing child abuse cases through legislation with the Labour and Welfare Bureau.