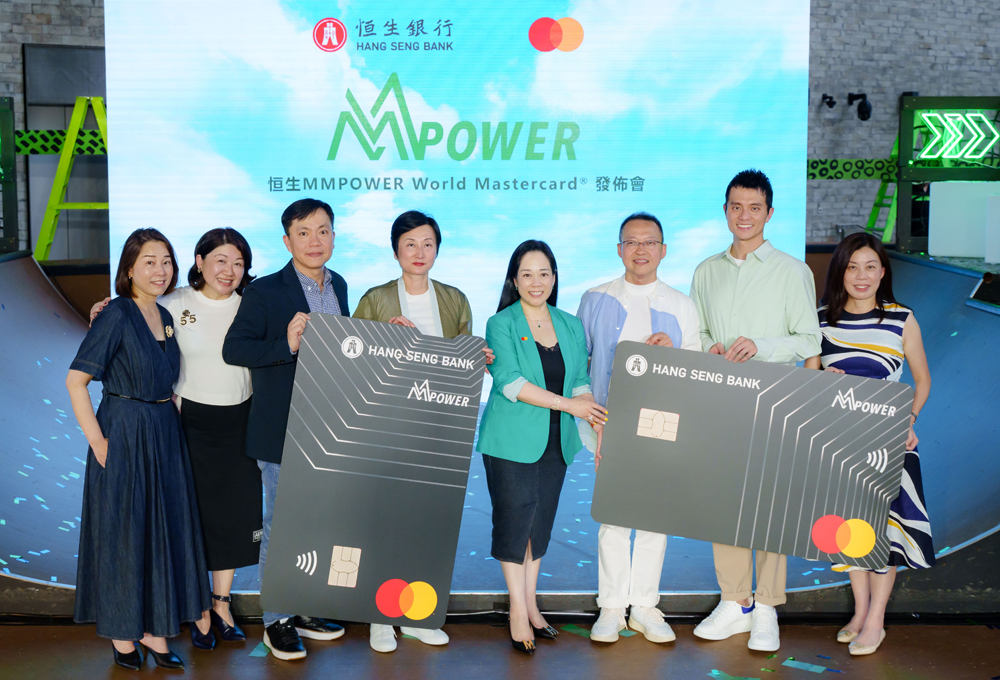 Hang Seng Bank and Mastercard launch innovative MMPOWER World Mastercard in Hong Kong
Hang Seng Bank and Mastercard have collaborated to launch the first touch card in Hong Kong, the MMPOWER World Mastercard.
This card brings personalized experiences, upgraded rewards and benefits to customers' everyday spending.

The card is designed with accessibility in mind, featuring a unique notch on the edge that allows people who are blind or partially visually impaired to distinguish the card by touch.

During the launch event held at Hysan Place's Urban Park on May 31, Helena Chen, Managing Director, Hong Kong and Macau, Mastercard, stated that the new MMPOWER card has expanded its customer base from young people to all those who embrace a diverse range of lifestyles.

Hang Seng Bank's Head of Wealth and Personal Banking, Rannie Lee, said that the MMPOWER card has been designed to meet customers' needs and tastes, with the freedom to select their spending categories, unique offers and promotions, and enhanced convenience.

Cardholders can earn +FUN Dollars and use their +FUN Dollars at over 7,400 designated online and offline merchants, making the card truly "My Everyday Power".

Local popstar Jeffrey Ngai has been invited to endorse the MMPOWER card, and during the launch event, professional skateboarder "Chun Chai" put on a showcase of his scintillating skateboarding skills to showcase the infinite possibilities and unique personalities embodied by the MMPOWER card.