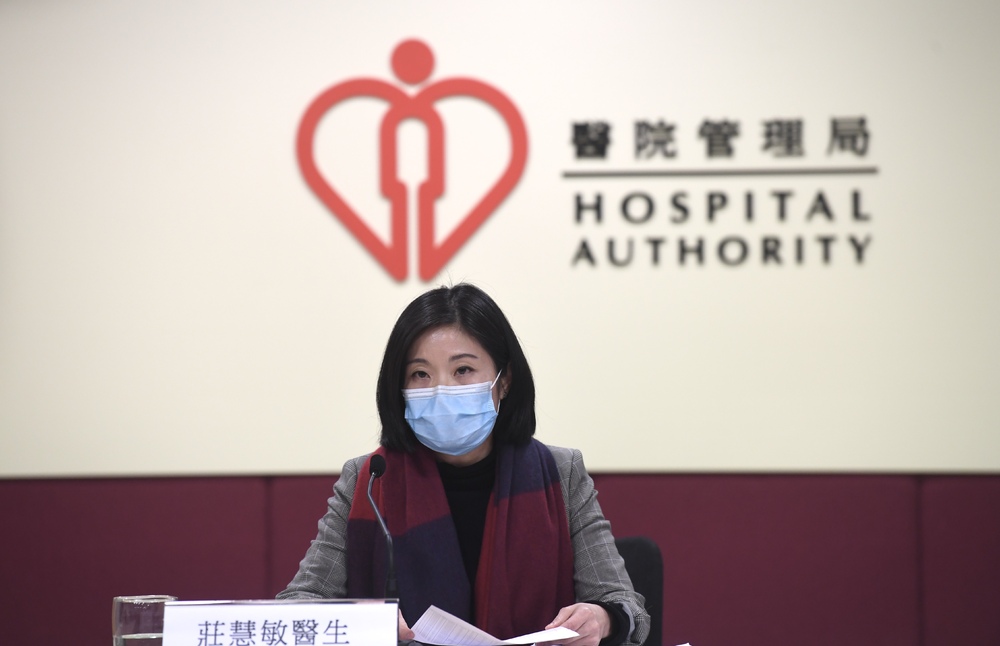 HA chief manager and doctor plead not guilty to stealing food from AEON
A Hospital Authority chief manager and a male doctor pleaded not guilty to theft for allegedly stealing goods worth about HK$1,600 from a Whampoa supermarket. It is understood that the defense will challenge the misleading instructions of the supermarket's self-checkout cashiers.
Vivien Chuang Wai-man, 48, the HA's chief manager for infection, emergency and contingency, and Chiu Ming-yu, a 47-year-old specialist in orthopedics & traumatology, appeared before acting principal magistrate Peony Wong Nga-yan in the Kowloon City Magistrates' Courts today (Wed).

The theft charge alleged the duo stole a watermelon, a melon, two packs of puddings, two boxes of blueberries, three plates of sashimi and sushi, and a frozen chicken worth HK$1,632.8 from AEON supermarket on April 23.

The trial has been scheduled for December 6 to 7.

Representing the two is senior counsel John Reading, who served as the Deputy Director of Public Prosecutions between 2000 and 2009.

It is understood that the defense will center around the misleading instructions at the supermarket's self-checkout cashiers, which resulted in the two only scanning the barcode of some of the products.

The defense will summon a witness each for Chuang and Chiu on their characteristics, as well as a medical expert. The security camera footage will also be replayed at the trial.

On the other hand, the prosecution will summon two police officers and a citizen as witnesses.