Residents who frequented fitness studio in Tsim Sha Tsui say they were notified about being sent to Penny's Bay nearly 2 weeks after fellow gym-goer tested positive.
More than 110 gym-goers were ordered into quarantine in Hong Kong nearly two weeks after a customer of the same fitness studio tested positive for Covid-19 in Britain shortly after arriving earlier this month, sparking complaints about conflicting and delayed official information.

The customers of the F45 Training group fitness studio in Tsim Sha Tsui were sent to Penny's Bay on Lantau Island along with their close contacts beginning on Friday, but some said they had not been told how long they would be required to stay.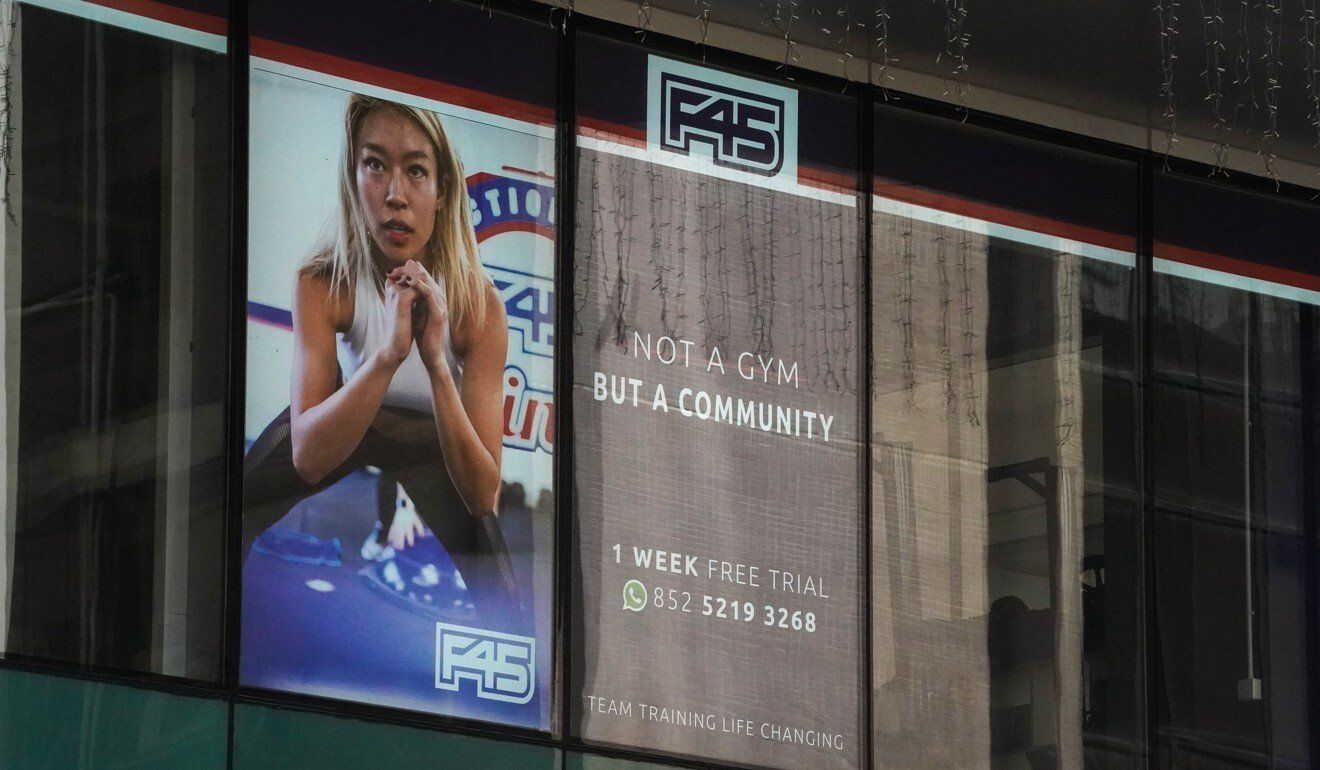 The F45 Training group fitness studio in Tsim Sha Tsui.

One 37-year-old man sent into quarantine with his wife, who had attended a gym class, and their two children, accused the government of providing inconsistent information at every step of the process.

"When informed about Penny's Bay and that the household had to go, we requested to book a hotel that we would pay for, and whilst one lady said yes, another said no and a third said maybe," he told the Post. "Why is there no consistency here, especially given the drastic measures taken?"

According to a source, the 18-year-old patient, who was fully vaccinated, last attended a session at the F45 gym on September 30 and had tested negative for the coronavirus a day earlier.

He flew to Britain, where he tested positive on October 3 and began developing symptoms on October 11, according to the Centre for Health Protection, which launched an investigation the next day.

A spokesman for the group of gym-goers said they were informed of the situation on Friday and some were sent to Penny's Bay that day and over next two days, but no one could confirm how long they would be required to stay, apart from the need to wait for their test results.

He said those who had been in contact with the patient in the past 21 days were told their isolation period could possibly be three days, but some were being kept longer even after testing negative while some were let go without any explanation.

While many had called the government hotline, they were also given conflicting information about their testing and release dates, he claimed.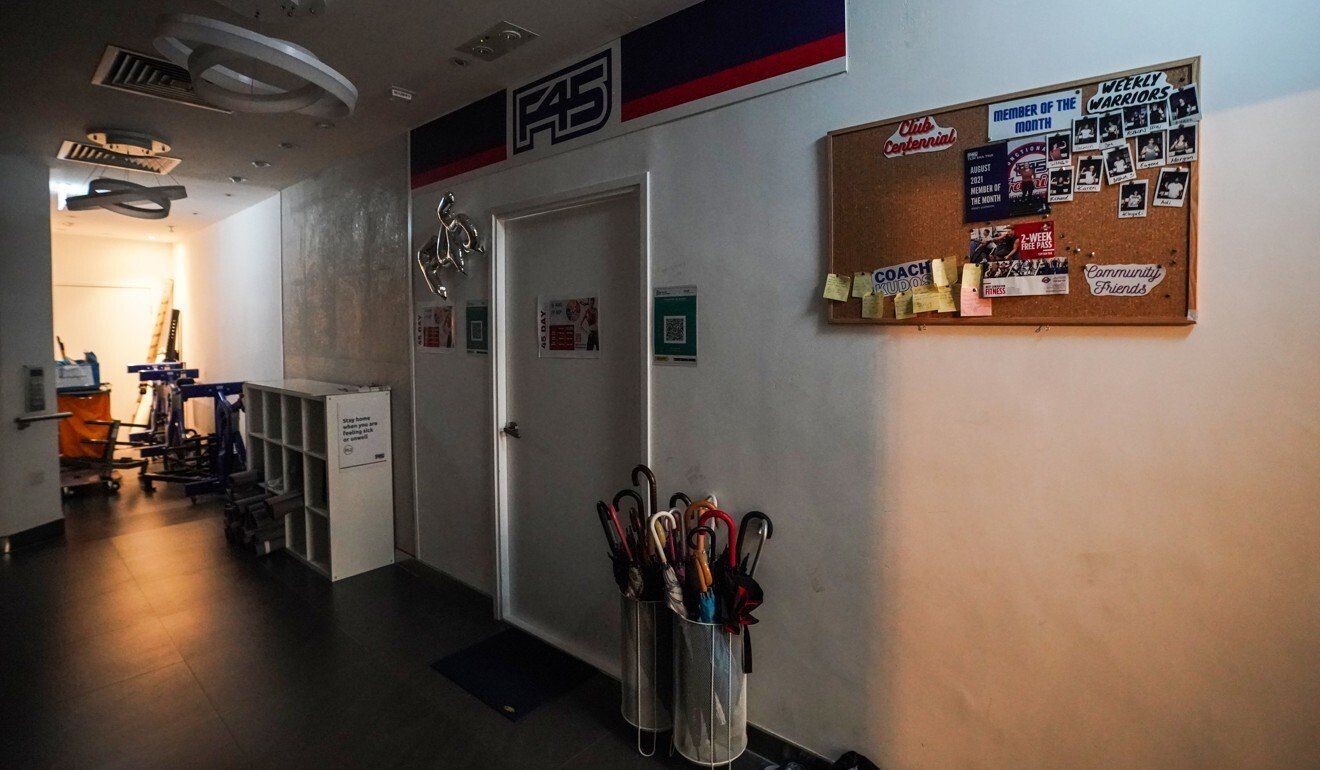 The patient last visited the F45 gym on September 30, according to a source.

The representative said that while 112 people from the gym confirmed via a WhatsApp group they set up that they were sent to quarantine, they estimated the total could be as many as 300 people after counting all the close contacts.

A teacher who regularly visited the F45 studio and was being quarantined until Tuesday night wondered why the government had waited until Friday to inform them of the situation when they had launched their investigation on October 12.

"I don't know why they waited so long to tell us," she said. "We all went places, to visit friends and family. It would have been nice to know so we didn't all go out and visit friends and family."

The phone number registered with F45 gym did not have her WhatsApp, the teacher added.

"So I found out on Friday that all my friends and people who were going to the gym were being rounded up and sent to [Penny's Bay]. But I didn't find out until Sunday," she said.

Another gym-goer said she was originally told she would be taken to the quarantine facility last Friday evening but was not picked up until 11am the following day.

"Also I informed them I was a vegetarian multiple times and was continuously given food with meat in it," she said.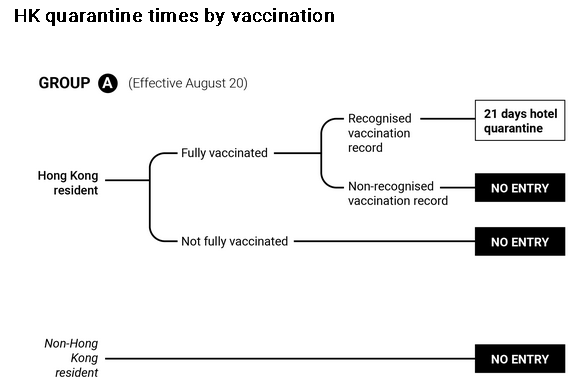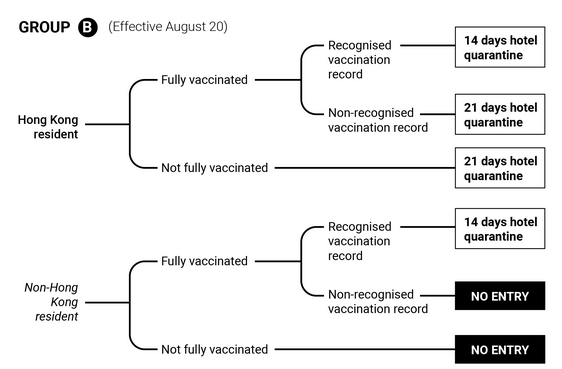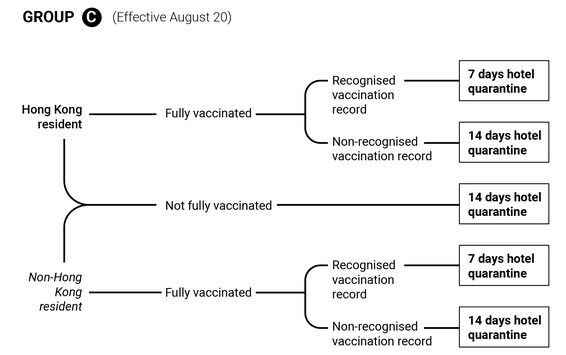 A Department of Health spokesman said the centre announced the case as soon as it was notified by British health authorities that the patient's specimen collected on October 3 had tested positive.

The centre was following up the case with Britain and epidemiological investigations were continuing, he added.

But the spokesman did not confirm how many people from the fitness studio were being quarantined.

The government on Thursday relaxed preventive arrangements for fitness centres, allowing exercise classes of up to 12 people and gym-goers to go without masks if the premise followed the government's standards on air ventilation, all staff and customers were fully vaccinated and used the "Leave Home Safe" app.