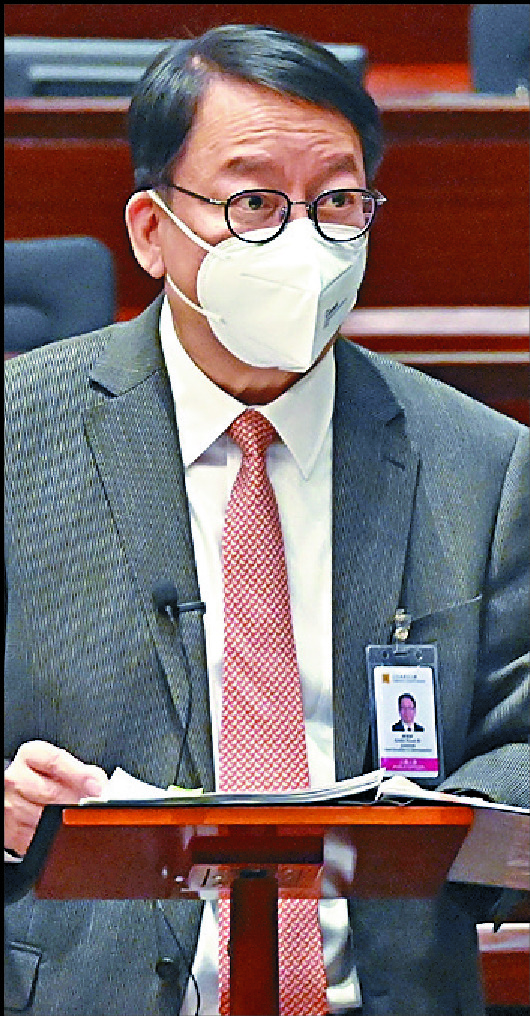 Guidelines offered on student mentoring
A scheme to tackle poverty affecting students with mentoring needs a sustained approach rather than a one-time effort.
That was the message from Amy Chan Kung Wai-ying, who chairs the Child Development Initiative Alliance.

But she also professed happiness to see such the plan and wants to hear more details of the scheme to support secondary school pupils from grassroots families.

"The chief executive outlined the project [on Wednesday], but there were no details," Chan said. "If the scheme is aimed at tackling intergenerational poverty it should be in-depth and not be a one-off."

The plan is to be overseen by Chief Secretary Eric Chan Kwok-ki, who is heading a task force to lift underprivileged students out of poverty. It is one of four task forces set up by Chief Executive John Lee Ka-chiu.

The scheme will incorporate training and mentorship schemes by non-governmental organizations and corporations for underprivileged junior secondary students.

The program is intended to be launched with 2,000 students. It will include them being provided with career planning advice and financial assistance under a mentorship for 12 months.

The intention is for mentors to share their life experiences with students and arrange visits, work insights and other activities to help the youngsters broaden their horizons and strengthen their self-confidence to work toward personal goals.

Additionally, the subsidies to help with student development will be disbursed through the mentors.

"I think helping a secondary school student for merely a year is insufficient to help them out of poverty," Amy Chan said.

"I hope we can offer assistance to the students at different stages of their development, based on their needs on that stage.

"It will be difficult for a mentor to establish a good relationship with a student as they can only be in contact during limited extracurricular time. It takes time and effort to break the ice and get to know the needs of a teenager."

She also said it will be important to give the mentors more time to understand a student's needs if the government subsidies are to be monitored and used for a student's development.

Asked for comments about the number of 2,000 students, Chan said it is good enough for a pilot scheme, though she said it was a fact that one in four secondary students in Hong Kong live under some pressures brought on by poverty, and she hopes the government will be able to achieve one-on-one matching more widely.

"What I will look into is whether the government can develop a feasible and sustainable mode to tackle the intergenerational poverty with the scheme," she said.

Chan added it will also take effort to match mentors and students, but she added that an education level should not be the decisive factor.

"We usually have people from professions and retirees as mentors of youngsters," she said, "and education level is never a criterion."