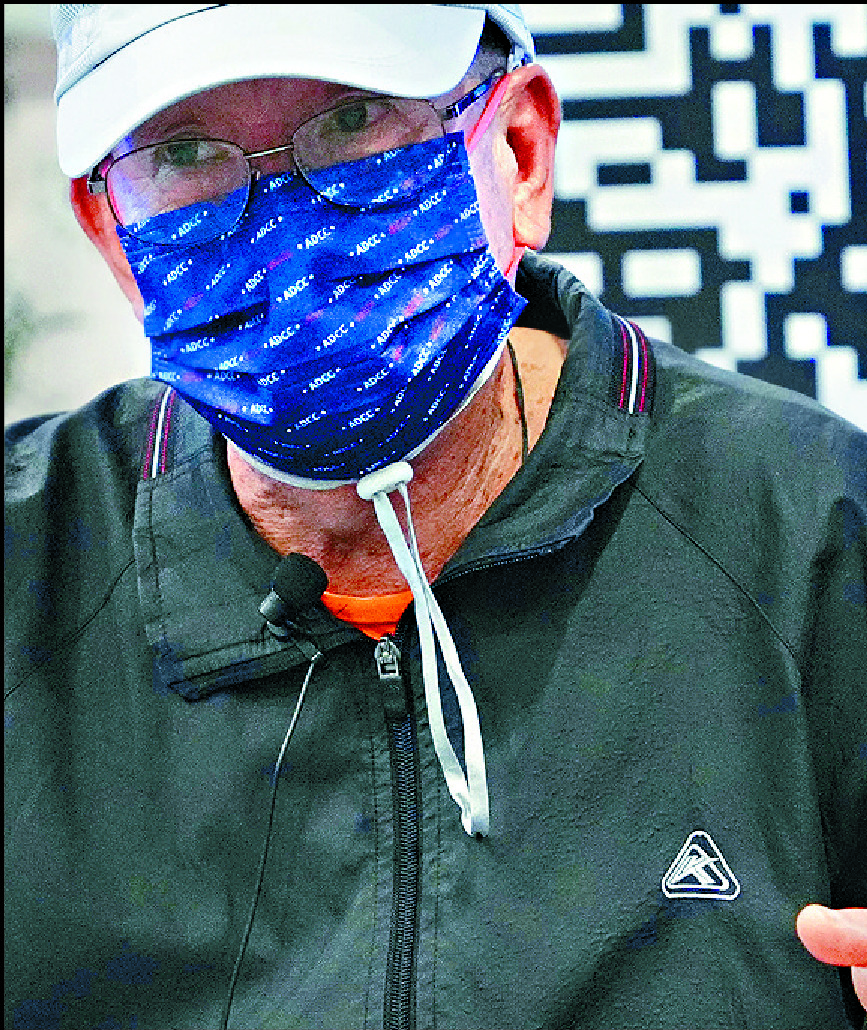 Guessing game scams on the rise
Senior citizens are told to be on high alert for Guess Who? phone scams after the number of such cases hit 233 last month after 84 in January.
Over 76 percent of targets were aged 60 or more. One was an 82-year-old man who lost all his HK$1.2 million savings.

Rick Chan Wai-kei, an acting senior superintendent in the commercial crime bureau, said many of the scams are conducted by local syndicates.

"Guess Who? is a low-cost method, so we do not rule out more local scammers are using it," Chan said.

Since September, he added, police have asked telecom operators to stop over 100,000 suspicious calls and 2,200 hyperlinks, while suspending 600 local mobile numbers.

Officers recorded 431 Guess Who? cases in the first quarter, accounting for 72 percent of 597 phone scams.

Despite the number of fraudsters pretending to be officials dropping to 165 cases in the first quarter from 384 in the fourth quarter of 2022, 68-year-old Hau had his phone hacked and lost at least HK$2.1 million.

He received an anonymous call in August with a male caller claiming to be an official in the mainland's Public Security Bureau.

The caller said Hau was involved in money laundering in Guangzhou and asked if he had visited its Yuexiu district. Yet Hau had never been to the mainland.

He was urged to provide "alibis," so Hau sent his compulsory PCR test orders as well as a photo of his ID card.

Meanwhile, a female university student who claimed to be a "commissioner" linked to the first caller approached Hau and helped him to install a "mobile security" app.

But the app was remote control software, so the scammers hacked Hau's phone and took at least HK$2.1 million from his bank account.

Hau said he now dreads incoming calls from unknown numbers.

"I was too eager to prove I was innocent - that's what I did wrong," he said. "I should have cut off the call immediately."

Grace Wong Chi-man, a chief inspector in the anti-deception coordination center under the bureau, told people to beware of anyone posing as an official of agencies such as the Mandatory Provident Fund Schemes Authority.

"People should first cut off the call and then confirm a caller's identity," she said.

Elsewhere, a 55-year-old female retiree lost nearly HK$7 million in a crypto investment scam.

She fell victim when a scammer befriended her through Instagram in January and stayed in touch on a messaging app.

She was steered to an account on what proved to be a fake investment website and made 24 transactions to 19 designated bank accounts between February 11 and March 31, involving HK$6.96 million.

The woman realized she was a victim after she tried to borrow money from her daughter to pay a "surety" with an aim to get back part of the money back. She then made a report to police last week.