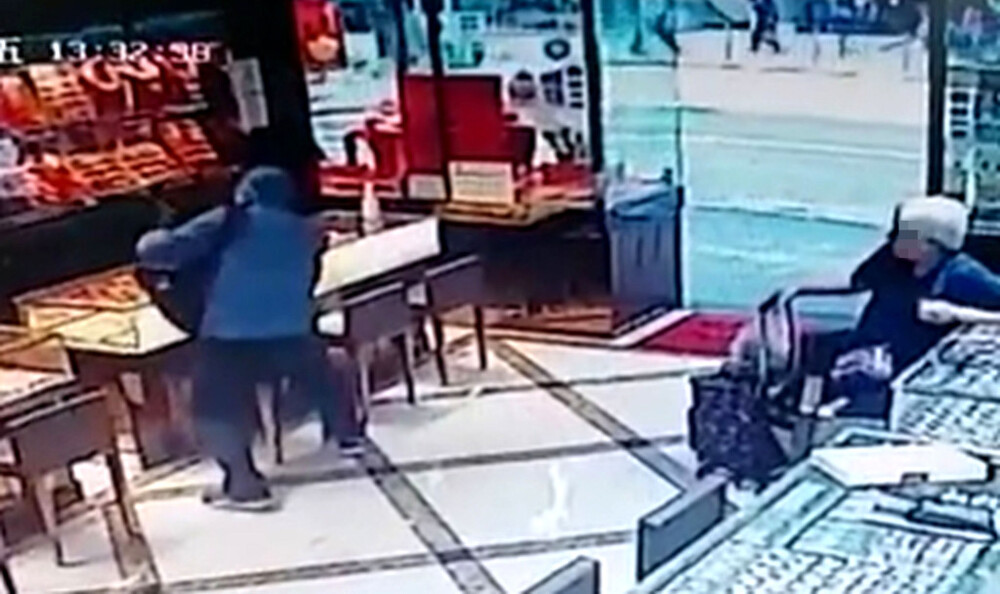 Guard turns himself in after botched jewelry store robbery
A 47-year-old security guard turned himself in about nine hours after his botched attempt to rob a jewelry store in Kwun Tong as he was unable to smash through the glass display case with a hammer.
According to security camera footage, the would-be robber repeatedly smashed in vain at the glass display with a hammer. The store owner approached the robber and grabbed his backpack while the robber fled.

The incident occurred at around 1.38 pm at the jewelry store on Mut Wah Street.

Police soon identified the would-be robber as his ID documents were in the backpack left behind at the crime scene.

At around 10 pm last night, the suspect also turned himself in at the Ngau Tau Kok Police Station.

He was then arrested for conspiracy to rob and possession of imitation firearms and was remanded in custody overnight.

It was understood that he committed the botched robbery in hopes of settling his debts.