New measures letting tourists enter places like museums and theme parks kick in this month, although the government has yet to specify a launch date.
Group tour visitors coming to Hong Kong will soon be able to enter designated tourist attractions including restaurants, theme parks and museums while undergoing their three-day medical surveillance in a further easing of remaining Covid-19 restrictions.

As the city gears up for a return to normality, 35 out of about 510 local primary schools have also applied to resume full-day classes from December 1, the first time since August 2020 that primary pupils will attend whole-day sessions in school.

The new arrangements for visitors, which apply to inbound group travellers accompanied by licensed tour guides, were announced on Monday and will be launched this month. The move came as the government looked to strike "a balance between epidemic risks and the need for economic development".

Authorities have not specified a launch date yet, but the move marks a gradual relaxation of the present "0+3" model, where arrivals are required to undergo a three-day medical surveillance period and conduct regular coronavirus tests.

The entry rules also at present prohibit travellers from entering premises such as restaurants, pubs, theme parks and museums during the surveillance period.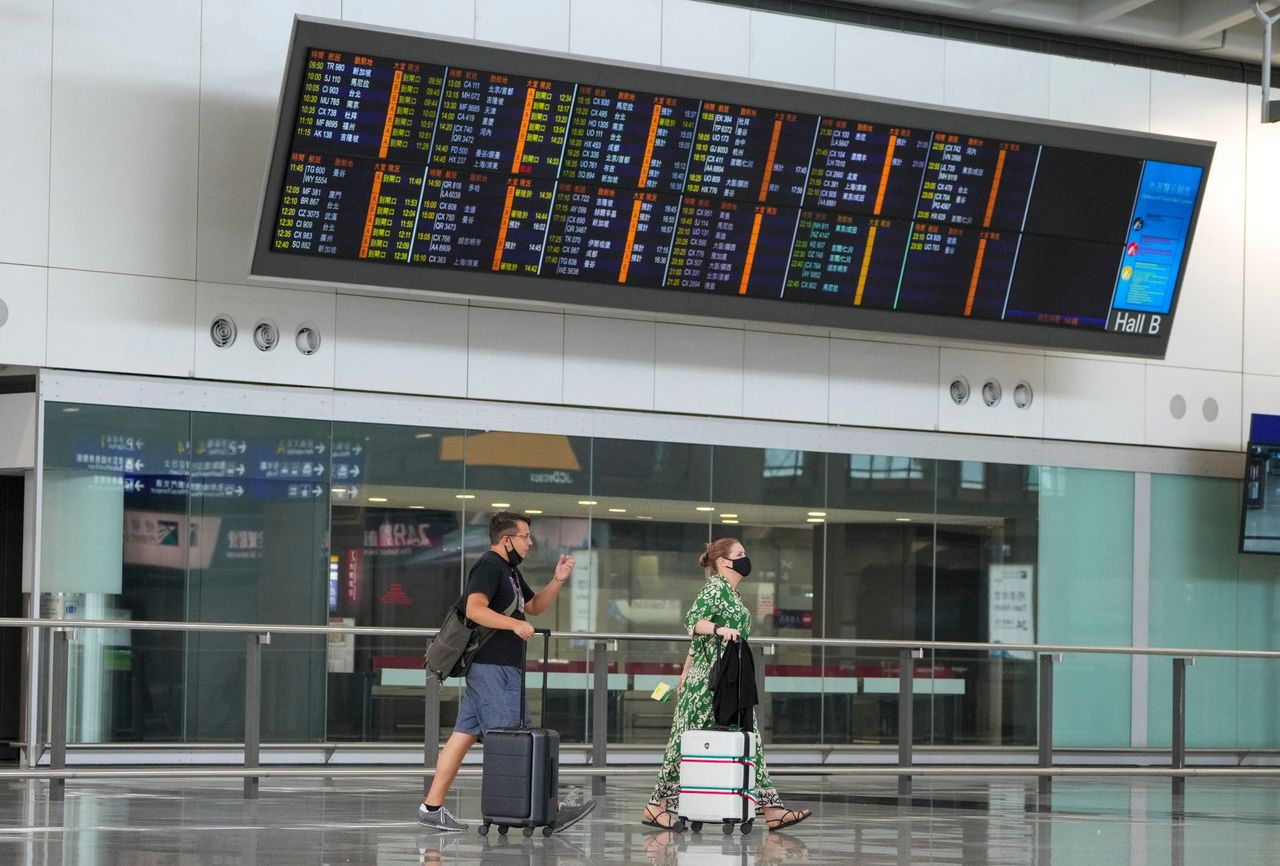 The travel industry has welcomed the move, but also expressed hope that more restrictions would be lifted later.
The travel sector and the West Kowloon Cultural District Authority, which had been calling for the relaxation of the rules, welcomed the proposed measures. Industry members also expressed hope that other restrictions would be lifted later.
Freddy Yip Hing-ning, president of the Hong Kong Travel Agent Owners Association, highlighted there had not been any tour groups coming to the city.
"It will take one or two months to see the result … as all the other countries have already relaxed the restrictions for tourists," he said.
Under the revised rules, travellers joining licensed group trips will soon be allowed to enter designated tourist attractions including theme parks, museums and temples.
They can also have their meals in partitioned areas at designated catering premises that meet special anti-epidemic requirements.
The government said it was also considering whether travellers in the tour groups would need to undergo fewer nucleic acid and rapid antigen tests during their stay in the city.
"The relevant arrangements can support the gradual resumption of the inbound travel market in an orderly manner, and provide a more favourable business environment for the travel trade," a government statement read.
Licensed travel agents will also be required to preregister the itineraries of those inbound tour groups with the Travel Industry Council of Hong Kong (TIC), and comply with other
Covid
-19 restrictions in the city.
The news came as authorities on Monday logged 5,198 infections, 565 of which were imported, and five more deaths. The figures brought the overall tally to 1,952,893 cases and 10,475 related fatalities.
TIC chairman Gianna Hsu Wong Mei-lun said they would discuss the policy changes with the catering sector soon, in the hope that detailed arrangements could be available next week.
Hsu said: "We are working on a list of attractions to be included in the new arrangement, including theme parks, museums at the West Kowloon Cultural District, and temples like Wong Tai Sin temple and the Big Buddha statue."
"For restaurants, we hope there can be private dining rooms for the tour groups, not just partitioned areas, so that we can ensure the travellers are separate from other diners."
She said she expected to see mainly smaller group tours of about 10 to 20 members each, from Southeast Asian countries like Thailand, the Philippines, Singapore and Malaysia, when the new arrangement first kicks in.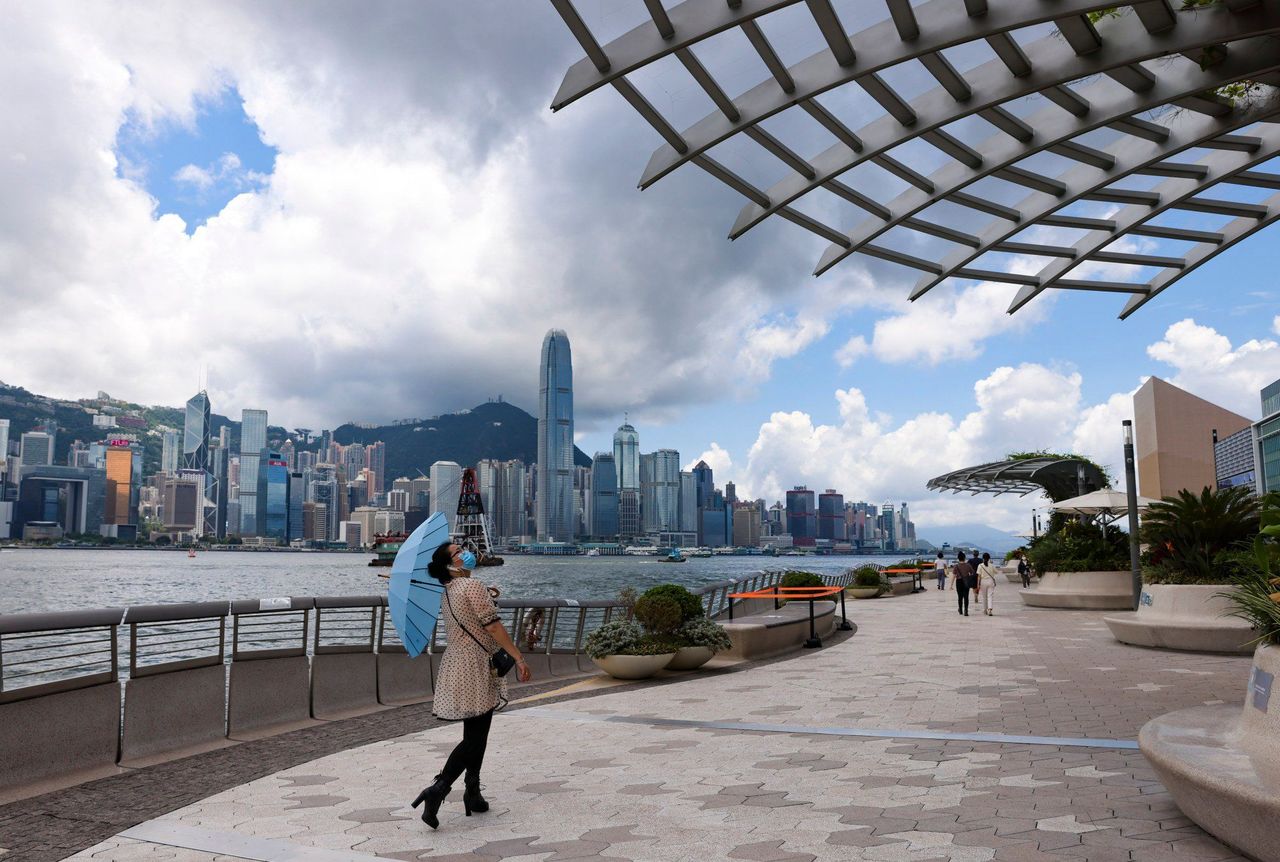 Under the revised rules, tourists under licensed group tours will soon be allowed to enter designated tourist attractions including theme parks, museums and temples.
Should a tour group member get infected, Hsu said tour operators would liaise with hotels to see if the infected visitor could stay in their hotel room to rest and isolate, provided their condition was not too serious.
She also urged the government to further relax the rules requiring individual visitors to take
Covid
-19 tests while on short trips, such as cutting down the number of tests required.
Legislator Tommy Cheung Yu-yan, who represents the catering sector, suggested designating a group of staff to serve the tour groups with separate sets of cutlery.
Legislator Yiu Pak-leung, who represents the tourism sector, said the industry had hoped all surveillance measures would be scrapped.
"Until Hong Kong can reopen its
border with the mainland, a full rebound is not expected," he said, adding that before the pandemic, about 80 per cent of tourists to Hong Kong came from mainland China.
In a separate development, a spokesman for the Education Bureau said that as of last Thursday, a total of 35 out of 510 primary schools had applied to resume full-day classes from December 1.
The numbers came two weeks after education authorities announced primary schools in Hong Kong could resume full-day classes next month as long as at least 70 per cent of students were double-vaccinated against
Covid
-19.
Legislator Chu Kwok-keung, also a primary school principal, said some institutions might delay doing so, as it would take time to ensure they had sufficient lunch supplies.
The spokesman said 387 secondary schools had applied for full-day class resumption for whole schools, of which 361 institutions had already done so.
Another 62 secondary schools applied for some grades to return to full-day classes, with 60 places having fully resumed teaching.
But starting from February 1, secondary schools planning to have full-day classes must have 90 per cent of students protected with three shots of
Covid
-19
vaccines
. Currently, only 90 per cent of students are required to have had two doses.
Meanwhile, a spokesman for the Security Bureau said on Monday night that Undersecretary for Security Michael Cheuk Hau-yip tested positive for
Covid
-19 after a nucleic acid test.
The bureau said Cheuk, who last went to work on Monday morning, was undergoing isolation. Secretary for Security Chris Tang Ping-keung tested negative.
A source close to the situation told the Post that Cheuk attended the Hong Kong Sevens rugby event at the Hong Kong Stadium with Tang on Sunday, but he wore a mask all the time and did not eat or drink at the venue.
Tang was seen holding a cup of drink without a mask while posing for pictures with other spectators.
Rules were relaxed for spectators, who were allowed to eat and drink at the venue.
The Post has contacted the bureau for further comment.