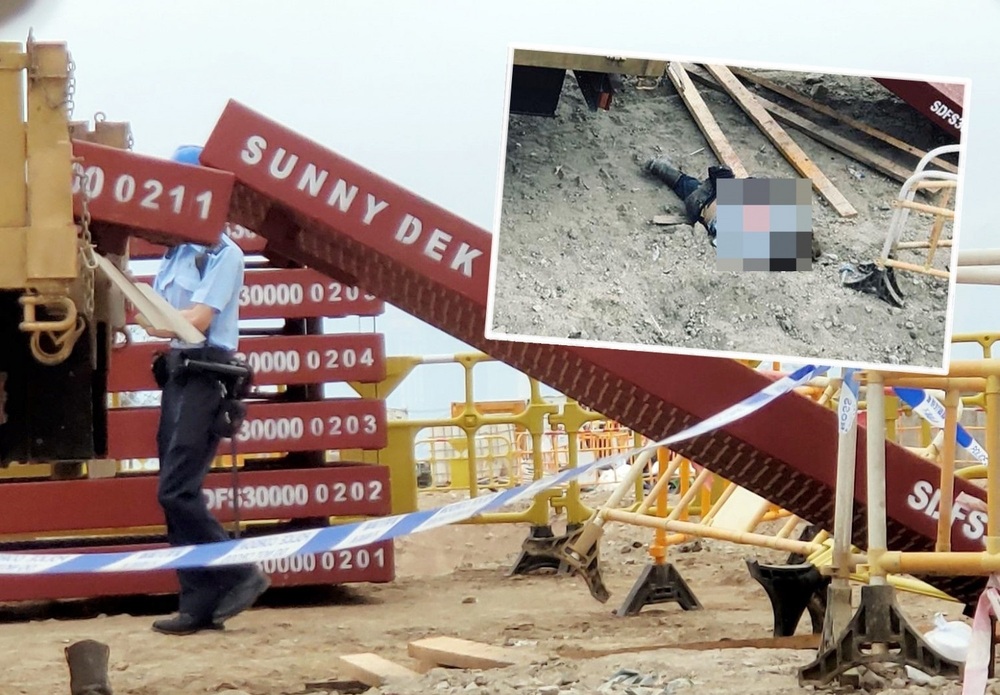 Grieving family dare not tell woman about son's tragic death
A construction site worker died yesterday, in an accident happened at a construction site at Kai Tak Cruise Terminal in Kowloon Bay.
The worker surnamed Leung, 54, had a wife and a son. His mother is currently in hospital, receiving treatment for stomach cancer. She is not yet informed of her son's death, as Leung's brother dared not to tell her the bad news, and said Leung was busy at work.

Family members today went to Fu Shan Public Mortuary for identification of Leung's body. They were all saddened by the news and Leung's wife bursted into tears. The brother is now assisting in handling Leung's after-death arrangements.

It was understood that Leung had been a worker for a long time. The construction site belongs to Sun Hung Kai Properties. A spokesman yesterday expressed condolences to Leung's family, and said they will assist the force and the labour department in the investigation

The Labour Department also expressed condolences to his family, and pointed out that staffers were sent to the site immediately to investigate after they learned about the accident.

The accident happened at around 2.30 pm yesterday at a construction site near Shing Fung Road at Kai Tak Cruise Terminal. A hook for the crane of the crane truck loosened, and a metal plate held by the crane detached and hit Leung.

Leung was heavily wounded by the hit and became unconscious. His colleague then reported the event in a rush and Leung was sent to United Christian Hospital. Leung was later certified dead.

The police classify the case as an industrial accident and are investigating its cause.