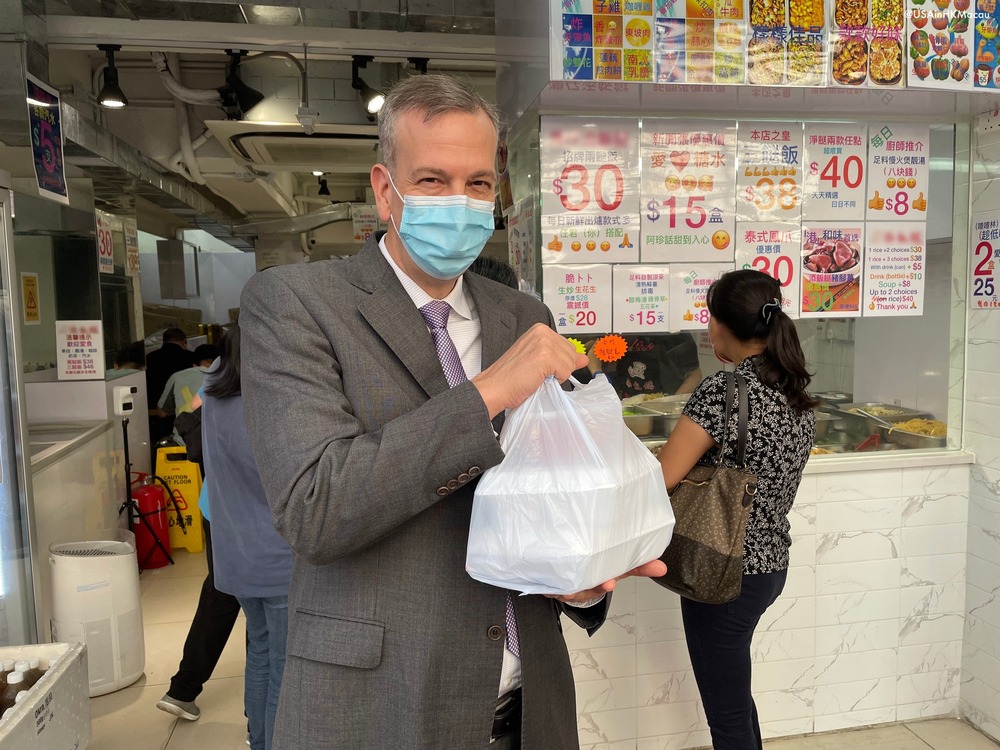 Gregory May criticizes Beijing's interference in HK, Foreign Ministry hits back at U.S.' ill intent
U.S. Consul General to Hong Kong Gregory May said on Wednesday that Hong Kong's brain drain was caused by Beijing's interference and judicial independence damaged by the law interpretation, while the Foreign Ministry's office in the SAR hit back at the accusations the next day and slammed May for his "shameful political show."
The remarks were made by May when he was discussing "Hong Kong's political and economic status and how Beijing's approaches are impacting the city's future" on a webcast organized by the Center for Strategic & International Studies, a think tank from the U.S. last night.

May said many Hongkongers disagreed with how jailed media tycoon Jimmy Lai Chee-ying and other Hong Kong National Security Law defendants are treated by authorities. He also noted that the U.S. will continue to speak out and criticize local or Chinese officials who damage the city's high degree of autonomy promised years ago.

May spoke of the law interpretation by Beijing in December as well, which he said enlarged the power of the administration without being properly monitored by a judicial body, and said the move can further damage Hong Kong's judicial independence.

His comment marked the first response by the U.S. side on the city's sixth law interpretation.

May continued that Hong Kong's business reputation was concerning as well, with the NSL affecting the operations of companies and staffers.

On Thursday morning, the office of Foreign Ministry's Commissioner in Hong Kong fought back and slammed May for smearing the SAR's rule of law and freedoms.

The office also defended the law interpretation and said the move was necessary and legal, and came in time. It was generally welcomed by the society as well.

"The Hong Kong National Security Law safeguards national security, protects families and gains the people's trust, and has become the 'guardian angel' of the city's prosperity," a spokesperson said in a statement.

"Hong Kong was crowned the freest economy in the world in 2022. The SAR's press freedom can also be better protected at a safe, stable and legal environment, with the numbers of international media outlets and journalists on the rise."

On the contrary, the spokesperson said the U.S. is in no position to defend human rights and American officials with ill-intent to trouble Hong Kong and China are destined to hit a dead end.