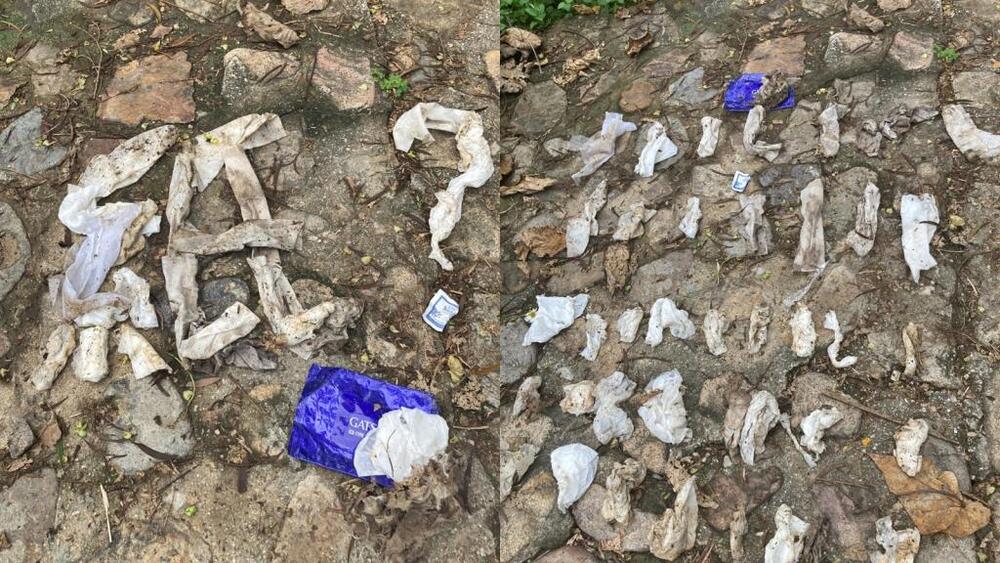 Green group finds more garbage on hiking trails
A green group said a lot more people were heading outdoors due to the Covid epidemic, but not all of them have been following the rules, leaving behind lots of solid waste.
The Green Earth conducted 79 cleanups between January and March along the city's popular hiking trails, and collected around 15,000 pieces of rubbish in total.

More than 4,500 pieces of tissue, wet tissue and their packaging were found, accounting for 32 percent of the total waste. Cigarette butts and food packaging together accounted for over 40 percent of the rubbish.

A project officer with the group, Antipas Poon Sing-chau, said many hikers have misunderstood that they could throw tissues in the countryside given the tissues could be decomposed by nature.

He noted that studies have shown that it would take more than weeks or months for the tissues to decompose, while wet tissues or even masks are hard to be decomposed.

"Some of them [wet tissues] were made of plastic, so they could only break down into very small pieces," said Poon.

Poon added that Hong Kong people should be educated to take away their own rubbish from the countryside, instead of relying on rubbish bins along the hiking trails.