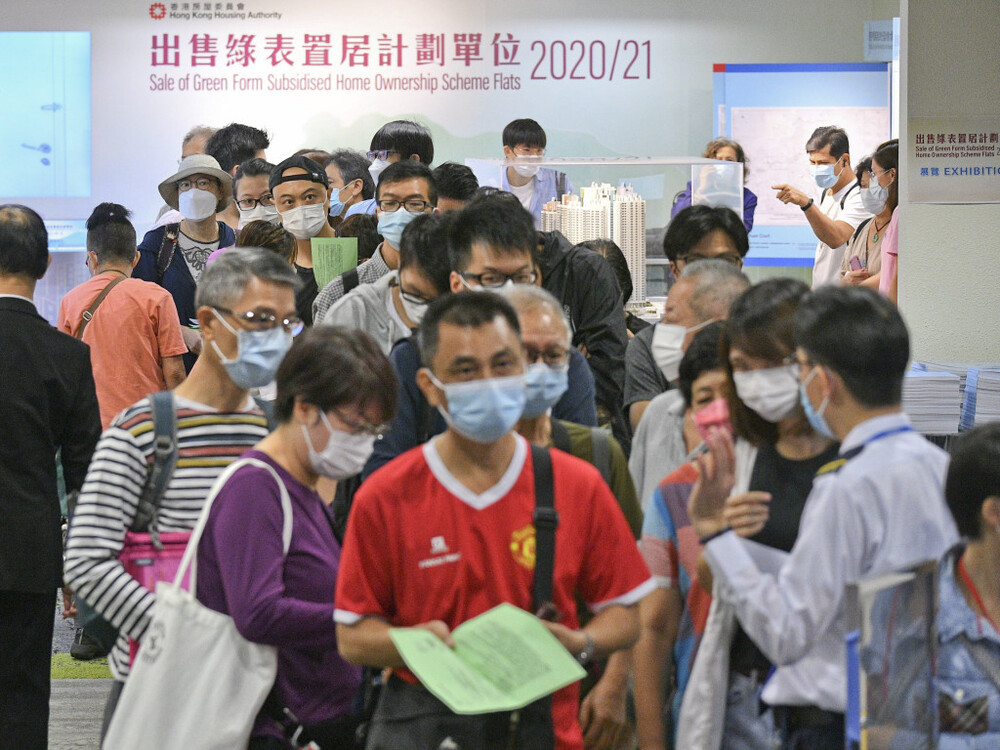 Green form housing scheme opens for registration on Sep 29
The latest cycle of the Housing Authority's Green Form Subsidized Home Ownership Scheme will open for registration from next Thursday to October 12, offering about 4,700 flats at 59 percent off market prices.
The prices of the GSH flats range between HK$750,000 and HK$2.71 million. Buyers can also choose to pay five percent of the property value for their first installment of payment, and become a homeowner for as low as HK$37,500.

A total of 4,693 flats from three development projects will be put up for sale this year.

They include 776 flats with saleable areas of about 277 to 447 square feet from Ching Tao Court in Fanling; 2,021 flats with sizes between 185 and 489 square feet from Ko Wang Court in Yau Tong; and 1,896 flats with areas between 184 and 473 square feet from Kam Pak Court in Ma On Shan.

Ko Wang Court, costing about HK$5,410 per square feet (on saleable area) on average, is expected to be the most popular choice for buyers as it is the only development project located in the urban area.

There will also be a footbridge connecting the estate to the shopping mall Domain, where residents need only five minutes to walk to Yau Tong MTR station.

On the other hand, Kam Pak Court is near Yan On Estate and about a 15-minute walk from Heng On MTR station. It costs buyers about HK$5,030 per square feet on average.

As for Ching Tao Court is located in the middle between Sheung Shui and Fanling MTR stations, taking residents at least 15 minutes to walk to either train station. However, its price is the lowest among the three housing projects, at around HK$4,490 per square feet on average.

The application fee is HK$250 and the closing time for receiving applications, whether online or paper-based, is 7pm on October 12. Applications submitted before or after the application period will not be accepted.

"It is expected that balloting for GSH 2022 will be held in the fourth quarter this year, and eligible applicants will be invited to select flats starting from the first quarter of 2023 according to their priority order of the application category," a spokesman for the Authority said.

Doll houses and virtual videos of typical flats, building models, exhibition panels and other information of the three developments will be provided for public inspection at the GSH Sales Office from 8am to 7pm every day between September 22 and October 12.

Sales brochures covering greater details of the developments and price lists will be available for public collection at the GSH Sales Office and for viewing on the Housing Authority / Housing Department designated website starting seven days before the commencement of the flat selection period.