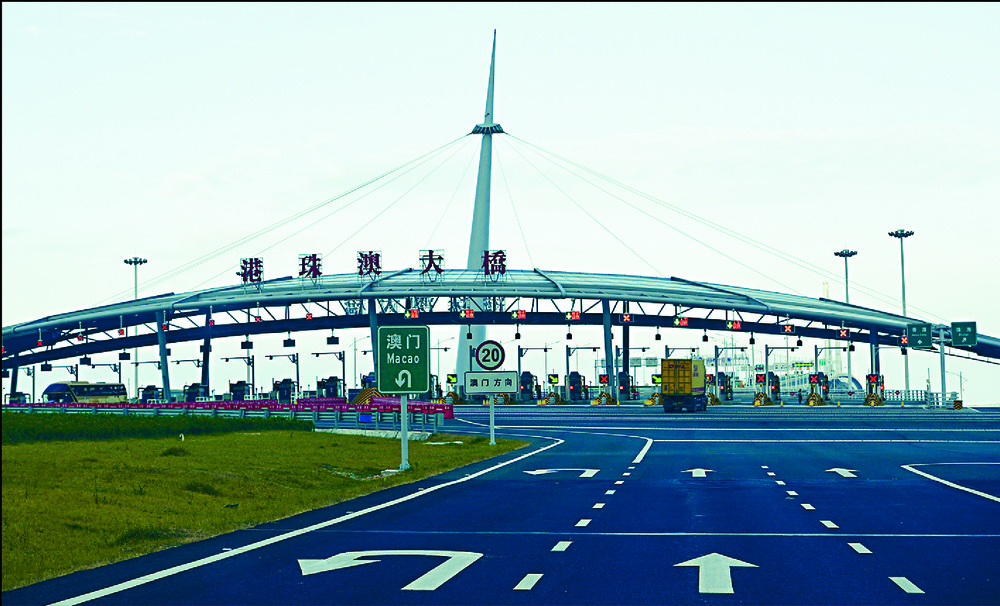 Greater Bay hub push flies with departure tax waiver for transfers
Passengers transiting via the Hong Kong-Zhuhai-Macau Bridge through SkyPier Terminal will have their HK$120 departure tax waived when they are flying out at the airport from next year.
"The arrangement will encourage more tourists from the mainland and Macau to make use of the airport and is conducive to enhancing Hong Kong's status as a regional and international aviation hub," a government spokesman said.

The Airport Authority estimated that the number of bridge-to-air passengers who would use the SkyPier Terminal for transfers from Hong Kong would be 1.43 million in 2025 and 2.19 million by 2030, according to a Financial Services and the Treasury Bureau document seen by lawmakers.

The terminal is expected to be commissioned next year, enabling bridge-to-air passengers from the Greater Bay Area to take land transport approved by the authority to the airport for onward departures.

Built in 2003, it now offers sea-to-air ferry services for transfer passengers from nine ports in the Greater Bay Area, including Macau, Shenzhen, Dongguan, Guangzhou, Zhongshan and Zhuhai.

The move toward exemption of the HK$120 tax, extended to transfer passengers through the SkyPier Terminal via the mega bridge for direct onward air travel, will be published in the Gazette tomorrow under the Air Passenger Departure Tax Ordinance (Amendment of Second Schedule) Order 2022.

If the tax remains unchanged, the exemption will cost the administration a potential loss of HK$172 million per year from 2025, and HK$262 million per year from 2030.