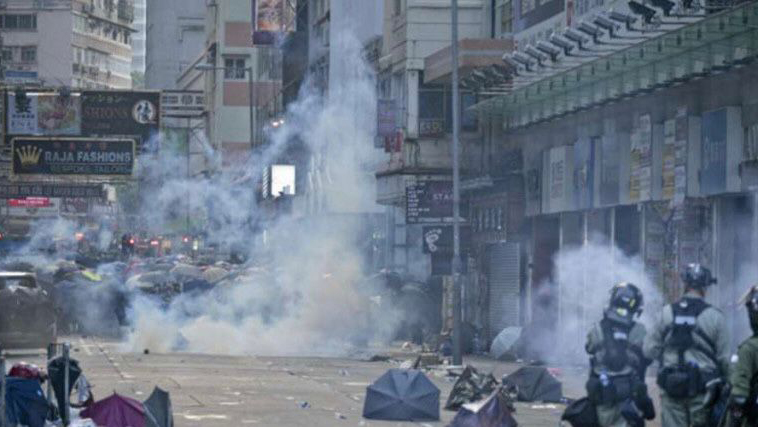 Graphic designer jailed for 35 months over rioting, two students sentenced to training centre
A graphic designer was sentenced to 35 months in jail over rioting in Tsim Sha Tsui, while two students were issued training centre orders regarding the same charge.
It was understood that in 2019, the Hong Kong Polytechnic University was sealed by police after days of protests, and some citizens went on streets in Yau Tsim Mong district to show their support for the protesters. The three were arrested in a tenement building on Hau Fook Street in Tsim Sha Tsui at that time.

Graphic designer Leung King-sing, 25, together with an 18-year-old student Ng Chen-fung and a 19-year-old student Law Tsz-ching, were accused of participating in a riot with others on November 19, 2019.

They denied the charge of rioting, but were found guilty earlier. The two students were sentenced to a training centre by District Court judge on Tuesday, and the graphic designer was jailed for 35 months.

District Judge Josiah Lam Wai-kuen said the three defendants were convicted after the trial that they showed up on that day to act illegally among the crowds.

He also said they were in a group with those throwing petrol bombs, so were apparently prepared in advance.

Lam said although the case was not serious, the rioters should not be tolerated and the court should pass a deterrent sentence.

He refused to accept the defense's suggestion to sentence the two younger defendants to a detention centre or rehabilitation centre, believing it was inconsistent with the conviction.