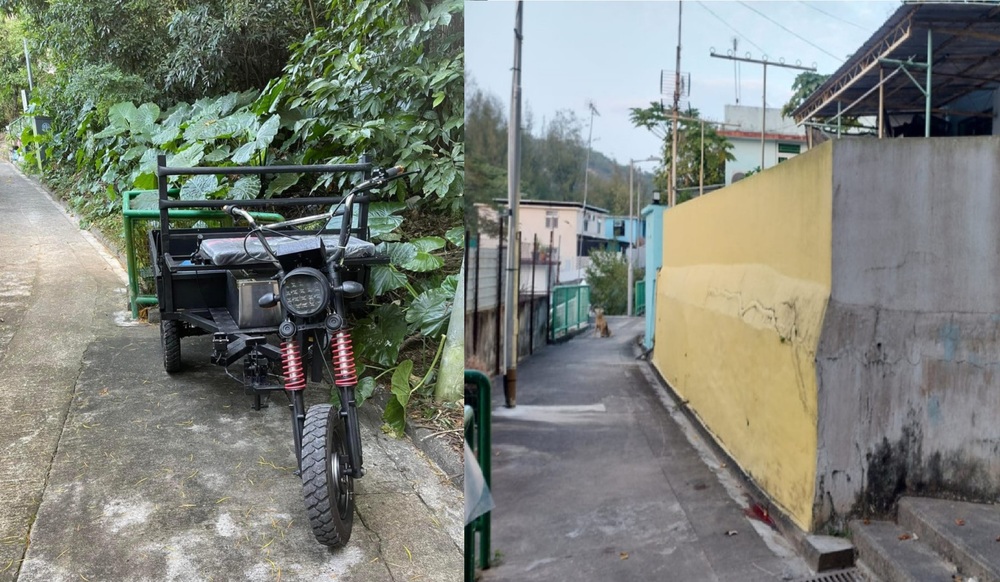 Grandpa handed suspended sentence after homemade tricycle kills granddaughter
A 57-year-old man grieved in tears in a court on Tuesday after he was given a suspended sentence over his 5-year-old granddaughter who died from falling off his homemade tricycle.
The Eastern Magistrates' Courts had the defendant Leung Yat-wa, the former technician, appear in front of Principal Magistrate Ivy Chui Yee-mei today over his three counts, including; neglecting a child he was in charge of, using an unregistered tricycle and using a vehicle without insurance.

According to the court, the defendant bought some electronic parts from an online store last year and built an electric tricycle to operate a goods delivery business.

On the morning of January 16 last year, the court learned, the defendant rode the tricycle to carry his two granddaughters for delivering goods in a village in Cheung Chau, during which he parked the tricycle on the roadside and left the two girls on it when he went to collect the goods.

However, the defendant heard a loud sound shortly after and found one of his granddaughters, the deceased, had fallen from the tricycle and lay on the ground with her head severely injured.

The defendant rushed the child to Cheung Chau hospital and called the police, but the deceased was certified dead afterward.

Today in court, the defendant expressed his remorse and sadness for the death of his granddaughter, as the girl had always been his emotional support when he retired from his technician job, bursting into tears and saying he had had post-traumatic stress disorder after the accident and has been crying all the time when he recalled the tragedy.

Leung's defense also said in court that the deceased's parents - Leung's daughter and son-in-law, have not blamed him for their daughter's death, and the family suffered a huge blow.

Magistrate Chui believed that the defendant had always loved the deceased a lot but caused the tragedy by negligence, adding there was little chance for the defendant to repeat the crime.

Leung was handed two months of imprisonment but 18 months of a suspended sentence and a fine of HK$6,000.