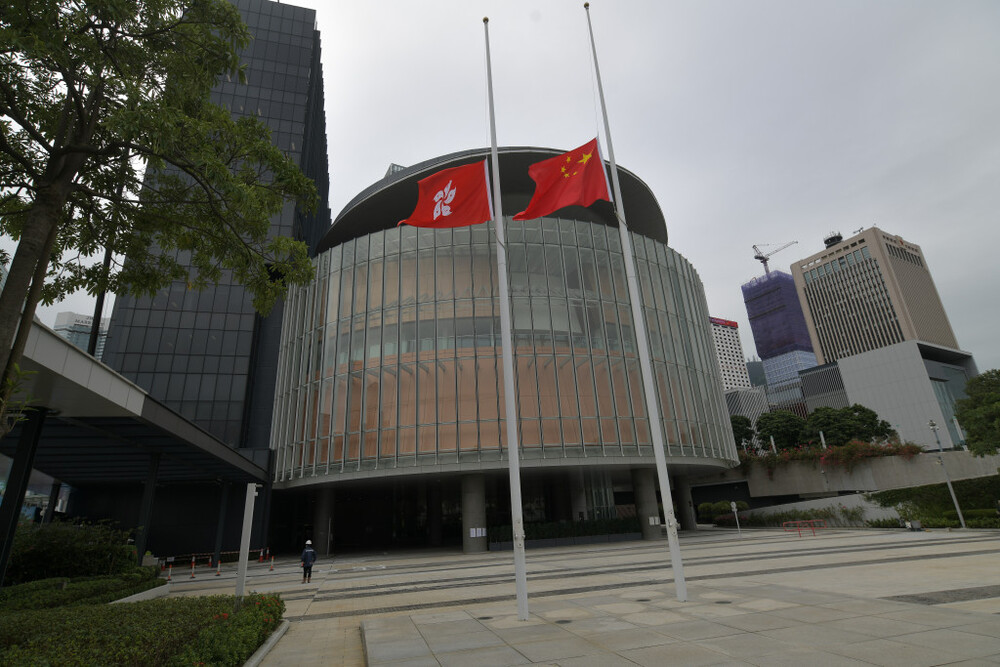 Govt wants no celebratory events on Tuesday as city mourns ex-president Jiang
The government wants all entertainment and celebration activities scheduled for December 6 canceled or postponed as the memorial service for former president of the People's Republic of China, Jiang Zemin, will be held in Beijing at 10am that day.
The government also required all its staff to observe three minutes of silence during the memorial service, while students attending schools that day were also asked to do the same as much as possible.

A government statement on Thursday said the HKSAR and members of the public will mourn with Mainland compatriots together to express their deep condolences to President Jiang.

RTHK will arrange a live TV broadcast of the memorial service to the public. It will also be broadcast live at the government headquarters in Tamar.

All 18 district offices will make arrangements for members of the public to watch the event live and observe mourning in silence at designated locations, which will be announced later.

All government vessels will conduct three minutes' honk during the mourning in silence.

The weekly Executive Council meeting will be held after the end of the service, but the media session will be suspended.

Also on Tuesday, national and regional flags at all government departments will be flown at half-staff, and officials will not attend any public entertainment activities.

All entertainment and celebration activities organized or funded by the government will be postponed or canceled, and officials appealed to industry associations and organizations to postpone or cancel any entertainment or celebration activities scheduled for the day.

Meanwhile, the Education Bureau required all secondary and primary schools and kindergartens offering local curriculum, as well as international schools to fly the flags at half-staff on the day of the memorial service.

It said schools should take into account their own circumstances and arrange for teachers and students to observe three minutes' mourning in silence from 10am that day to express their condolences with Mainland compatriots.