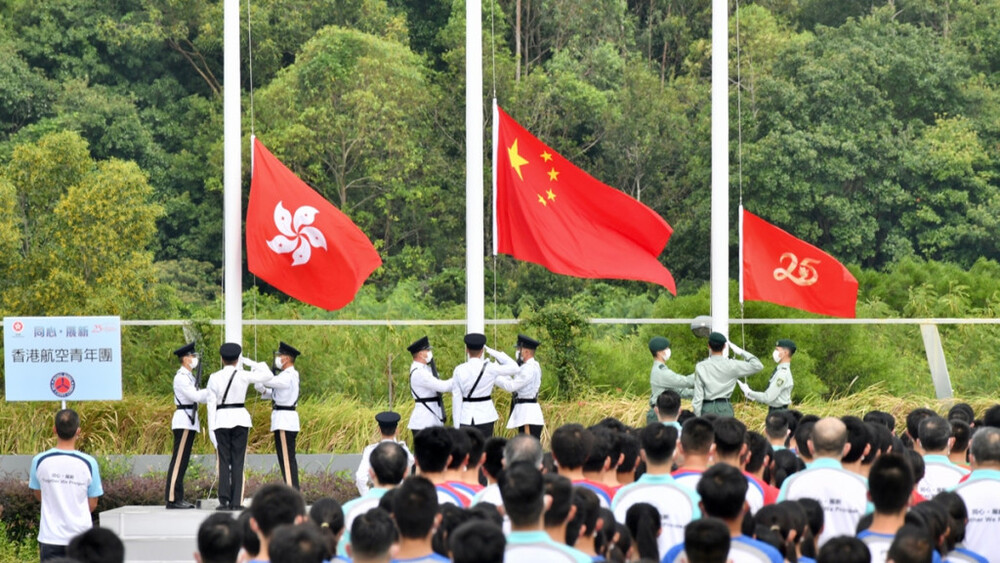 Govt to seek serious discussion with Google over national anthem mix-up
Chief Executive John Lee Ka-chiu said the government will push Google to replace China's national anthem as the top search result for the city's anthem instead of a protest song.
Lee said the national anthem represents citizens' dignity and feelings, and its misplacement is a "moral issue" that "a responsible institution" should address properly.

"If any company is in anyway responsible, it has that moral obligation," he said, "There are ways to do it."

"It is unrealistic that Google cannot generate the right results since it provides paid advertising services to allow certain search results to be shown in specific places," he added.

Lee said he would continue to press Google to make that change, "The SAR government will take measures seriously with Google for the crucial issue."

His speech stemmed from organizers of an Asian Sevens tournament in South Korea in November this year misplayed the national anthem representing Hong Kong as Glory to Hong Kong, a song composed during the 2019 protests, claiming the song was "mistakenly downloaded from online".

As the protest song was played in multiple international events in which Hong Kong participated, the SAR government requested Google two weeks ago to adjust its website search results to pin China's national anthem, March of the Volunteers, at the top place when keywords such as "Hong Kong" and "national anthem" were entered.

However, Google has not made changes accordingly, citing search results displayed by algorithms and the company "cannot do anything with it".

In a press briefing on Monday, Hong Kong's security minister Tang Ping-keung called Google's approach showing "double standard", citing the Court of Justice of the European Union ruling earlier this month that the tech giant must remove incorrect search results from its website.