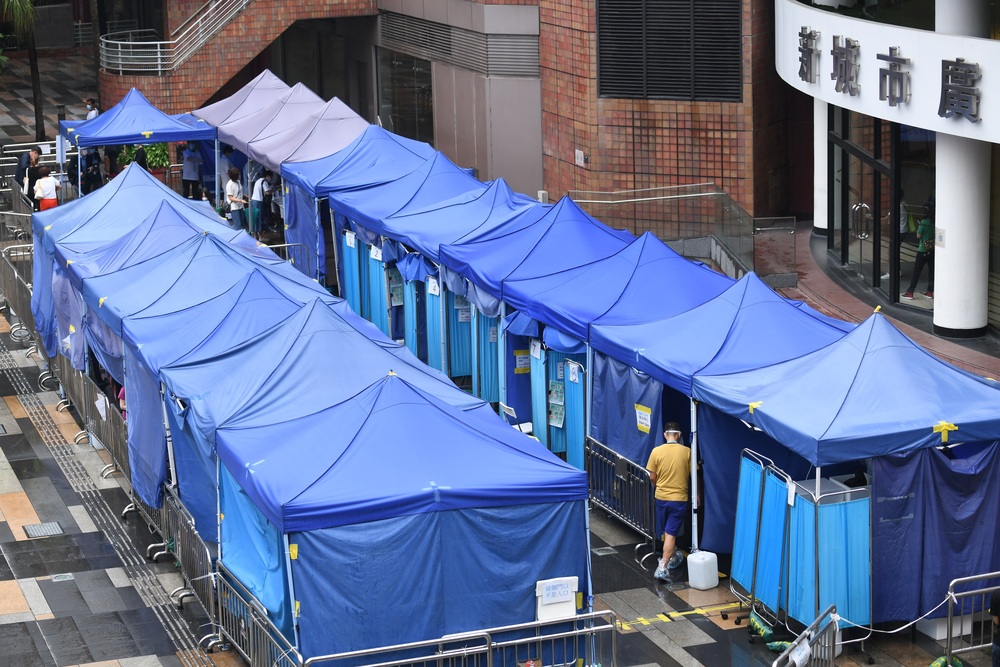 Govt to seek approval from LegCo for HK$35b of extra funding
The SAR government is planning to apply for an extra funding of HK$35 billion from the Legislative Council to cover cost overruns recorded in the last fiscal year.
The Supplementary Appropriation Bill will be published in the government gazette this coming Friday (Oct 28) and the LegCo will proceed to the first reading of the bill next Wednesday (Nov 2).

According to documents submitted to the LegCo, cost overruns related to the anti-epidemic fund exceeded HK$26 billion, taking up more than three quarters of the overall funding request.

The documents further revealed that the offices of the Chief Secretary and the Financial Secretary have to inject about HK$26.87 billion of extra cash flow into the anti-epidemic fund.

The Food and Health Bureau, revamped as the Health Bureau in the new government term, seeks about HK$1.6 billion of funding to keep the community testing centers and mobile specimen collection stations running.

Authorities also want to allocate around HK$6.28 billion into the innovation and technology fund.

The Commerce and Economic Development Bureau is expected to receive HK$290 million to cover the non-recurrent expenditure of the Ocean Park and to upgrade the facilities at the Hong Kong Wetland Park.

Public broadcaster RTHK requests HK$7.88 million to report and live-stream national and international sports events, while the Correctional Services Department asks for another HK$37.21 million to review its civil servant grade structure.