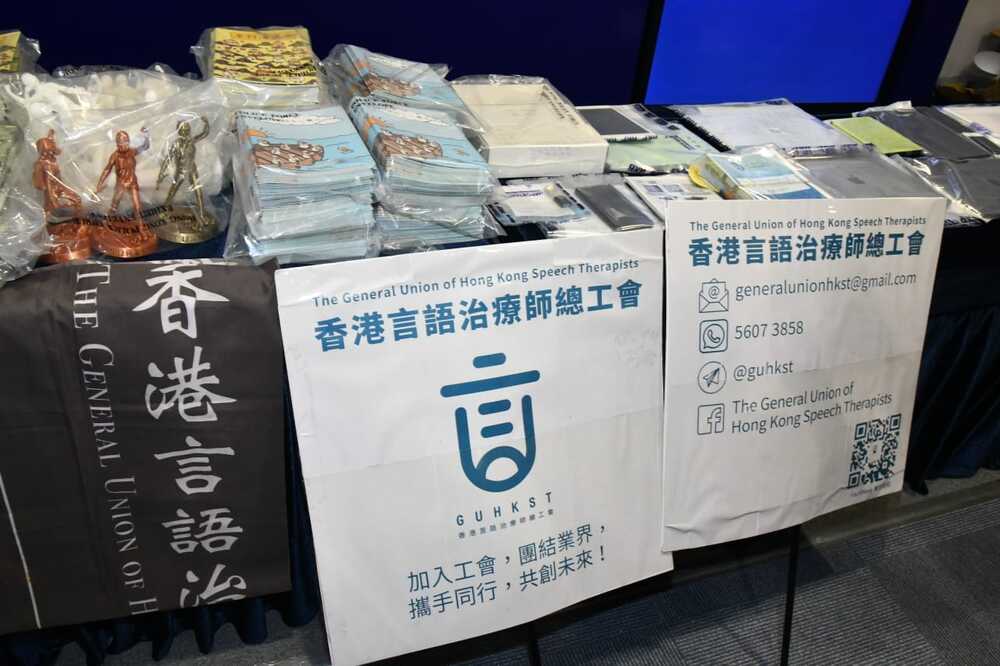 Govt to revoke registration of speech therapists' union
The SAR government published in the Gazette today the notice of intention to cancel the registration of The General Union of Hong Kong Speech Therapist pursuant to the Trade Unions Ordinance.
According to the Ordinance, before canceling the registration of a registered trade union, the Registrar of Trade Unions shall give to the trade union not less than 2 months' previous notice in writing specifying the ground upon which he intends to cancel its registration.

Registrar Rebecca Chan Ka-pik last Friday issued the notice to the speech therapists' union, alleging that the union is being used for purposes inconsistent with its objects or rules.

The notice also stated the intention to cancel the registration of the union on October 13, 2021.

Police from Hong Kong's national security department in July arrested five members of the union. The five were being held on suspicion of "conspiring to publish seditious publications" under section 10 of the Crimes Ordinance.

The department has also frozen around HK$160,000 of the union's assets.

The union was said to have published a series of children's storybooks called "Sheep Village Guardian" to help parents and teachers teach five to eight years old children about the events in Hong Kong in 2019, when the city saw city-wide pro-democracy protests and unrest against an extradition bill that would have allowed people to be extradited to China.