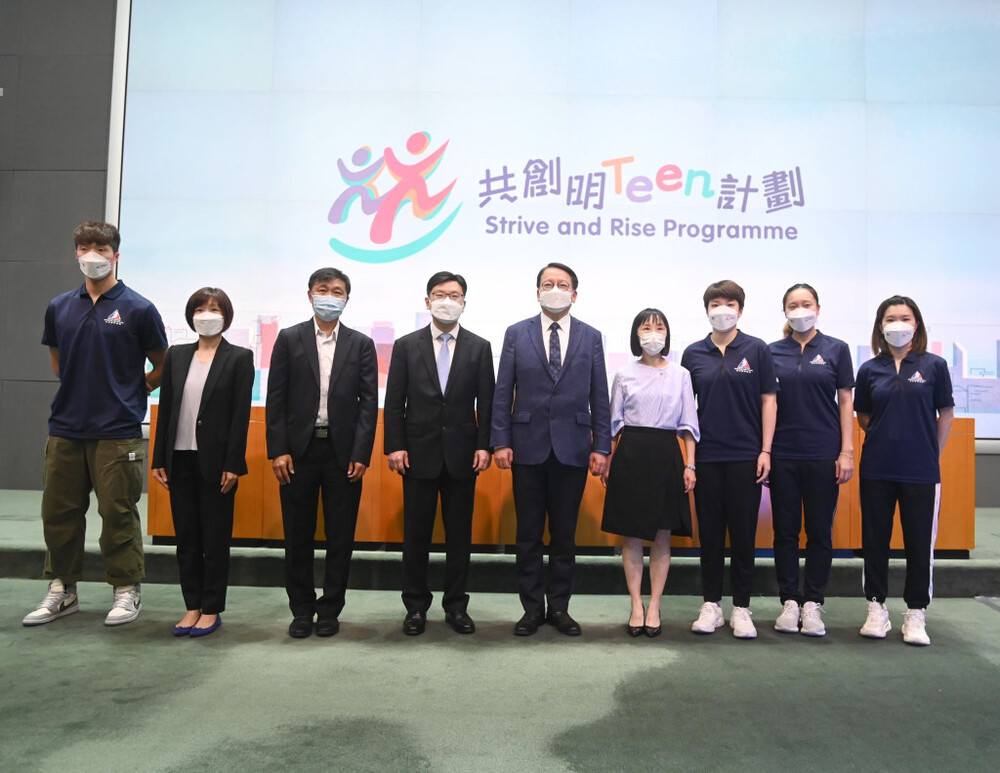 Govt to issue HK$10,000 to poor students and sets Olympic champions as mentors to overcome poverty
The government to lift 2,000 students for poverty alleviation by giving them a HK$10,000 subsidy and setting special mentorship.
Chief Secretary for Administration Eric Chan Kwok-ki announced the launch of the one-year "Strive and Rise Programme" to provide 2,000 underprivileged junior secondary schools with financial and educational support.

Chan pointed out that quotas will prioritise students living in subdivided units without any political consideration or intentions to inculcate politics-relevant thoughts in students. The target students of the scheme will be Secondary One to Three.

"We wish to broaden their horizons," he said, "reinforce their self-confidence, develop a positive outlook on life, set goals for their future, and strive for upward mobility,"

The project will include mentorship, a personal development plan, and financial support. The aim is to pair students with a volunteer mentor, helping them develop their personal goals and build their financial and career planning, etc.

Each student participating in the scheme will be given HK$10,000 in two-phase instalments.

"First subsidy will be issued at the beginning when students join the scheme, and they are required to discuss with their mentor about the use," Chan noted.

"However, the second phase of subsidy will be issued to them when they complete the scheme, and they are free to decide how to spend the money," he added.

The government will select mentors from different sectors. Olympic medallist includes fencing athlete Edgar Cheung Ka-long, women's table tennis team members Doo Hoi-kam, Minnie Soo Wai-yam, and Lee Ho-ching are chosen to be 'Star Mentor' for the scheme.

"We will provide different programmes," Chan said, "mentors will share life experiences with the students and provide a variety of training courses."