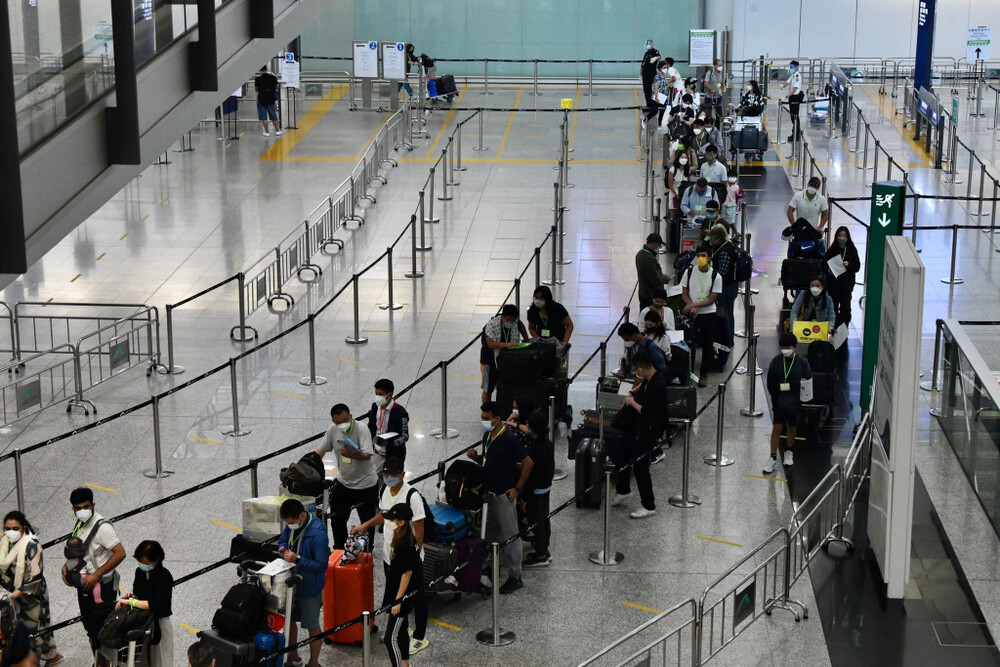 Govt to enhance anti-epidemic coaches services at airport
The government to enhance the anti-epidemic transportation services at Hong Kong International Airport, as it was revealed that inbound travelers who tested Covid-19 positive are forced to stay for up to 12 hours before being carried to isolation facilities.
This came after The Standard reported on Tuesday that some arrivals complained they have suffered cold and hunger at the airport's baggage claim area overnight as health authorities have failed to arrange night shift anti-epidemic buses for them.

A government spokesperson said on Wednesday that the Fire Services Department (FSD) has enhanced the anti-epidemic coach services at HKIA starting from noon today to every 30 minutes from 6 am to 1 am and every hour from 1 am to 6 am daily.

He added that the FSD had arranged an anti-epidemic vehicle to send three inbound persons who tested positive from HKIA to a designated community isolation facility at about 4 am Wednesday.

From August 1 to 16, the FSD's anti-epidemic coaches transported around 10 to 50 inbound persons who tested positive from HKIA to designated isolation facilities each day.