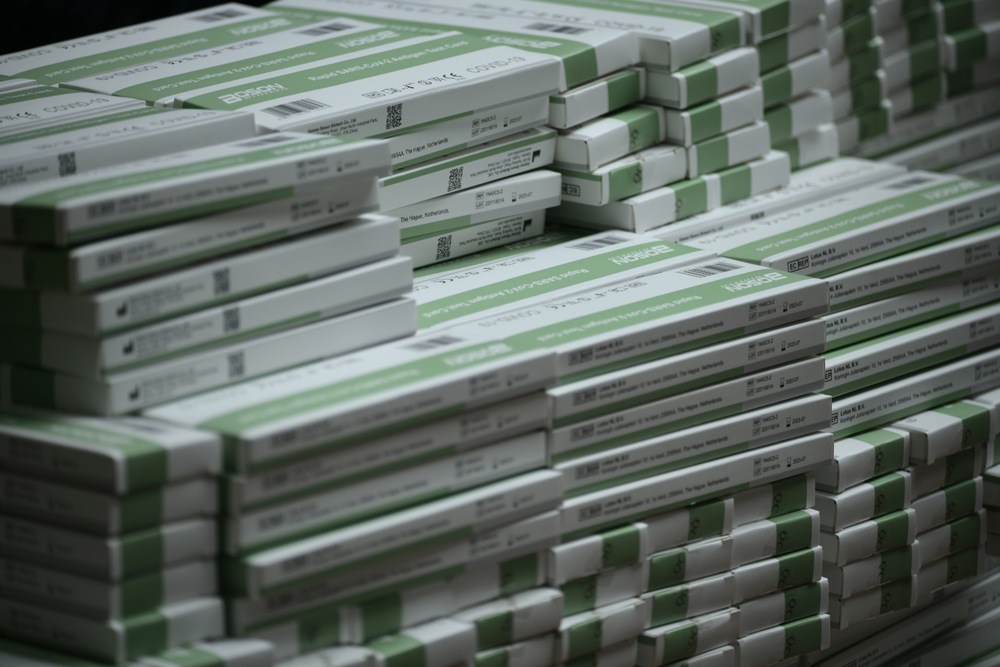 Govt to continue hand out free Covid test kits to elderly till end of June
The government announced on Friday that it will continue to provide free rapid Covid-19 antigen tests (RAT) to people aged 60 or above till the end of June to encourage them to self-test regularly.
A total of around 6 million RAT kits have been distributed by the authorities through relevant channels since the launch of the distribution arrangement in mid-April.

Some 680 places – including district health centers, elderly social centers, and elderly daycare centers – will hand out free kits to their members or service recipients.

The elderly persons should bring along documents for proof of age, such as identification documents, Senior Citizen Cards, or JoyYou Cards, for verification purposes.

According to the government statement, recipients should not collect on behalf of other persons nor collect the RAT kits repeatedly on the same day.