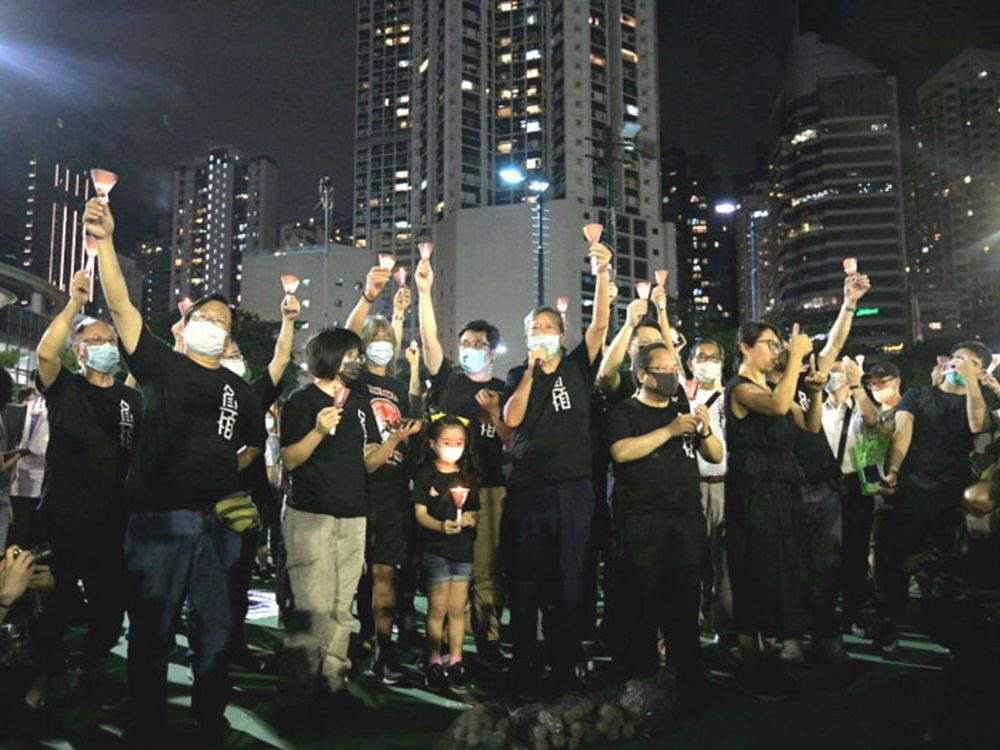 Govt to cancel company registration of vigil organizer: sources
The Security Bureau has sent a letter to Hong Kong Alliance, who organized June 4 vigil, saying it will cancel the company registration of the organization, according to sources.
The Hong Kong Alliance in Support of Patriotic Democratic Movements of China can ask for a written explanation before September 24.

Earlier the alliance refuse to hand over information as requested by national security police. Chairman Lee Cheuk-yan and the two vice-chairs Tonyee Chow Hang-tung and Albert Ho Chun-yan were charged with inciting subversion yesterday, so was the organization.

They were remanded in custody after they appeared in West Kowloon Magistrates' Courts this morning. Chow failed to secure bail, while Lee and Ho are already serving jail term for a separate case.

Chow and four other standing committee members of the alliance were also charged with violating article 43 of the national security law – failing to comply with the requirement to provide information during police investigation.

Upon conviction, the maximum penalty for incitement to subversion carries up to 10-year imprisonment.