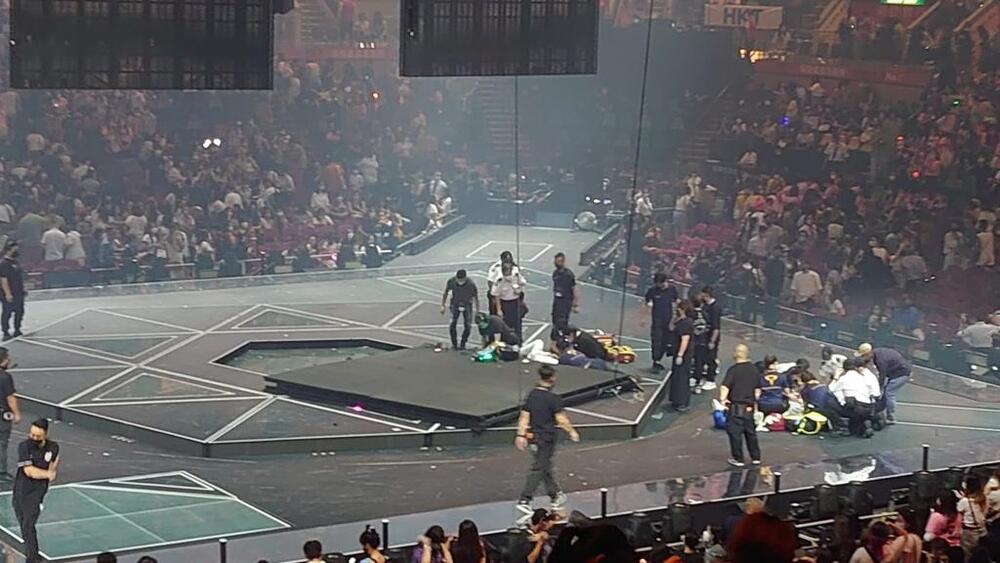 Govt task force meet on Mon to investigate concert accident
The government task force responsible for the investigation of the serious incident at the Hong Kong Coliseum will hold its first meeting on Monday. It will identify the cause of the incident and suggest and follow up on recommendations, said the spokesman.
The task force led by an Assistant Director of the Leisure and Cultural Services Department will work with the Labour Department (LD) and relevant parties to carry out the investigation.

The LD is investigating the organiser to see if the safety of staff was safeguarded according to Occupational Safety and Health Ordinance. The Police Force has joined to investigate whether there is professional negligence or other criminal liability involved.

The Secretary for Culture, Sports and Tourism, Kevin Yeung Yun-hung will personally supervise the investigation, and coordinate the work in various aspects.

A spokesman said that the work focus of the government includes finding out if there is a neglect of duty for the persons involved, and also the cause of the incident.