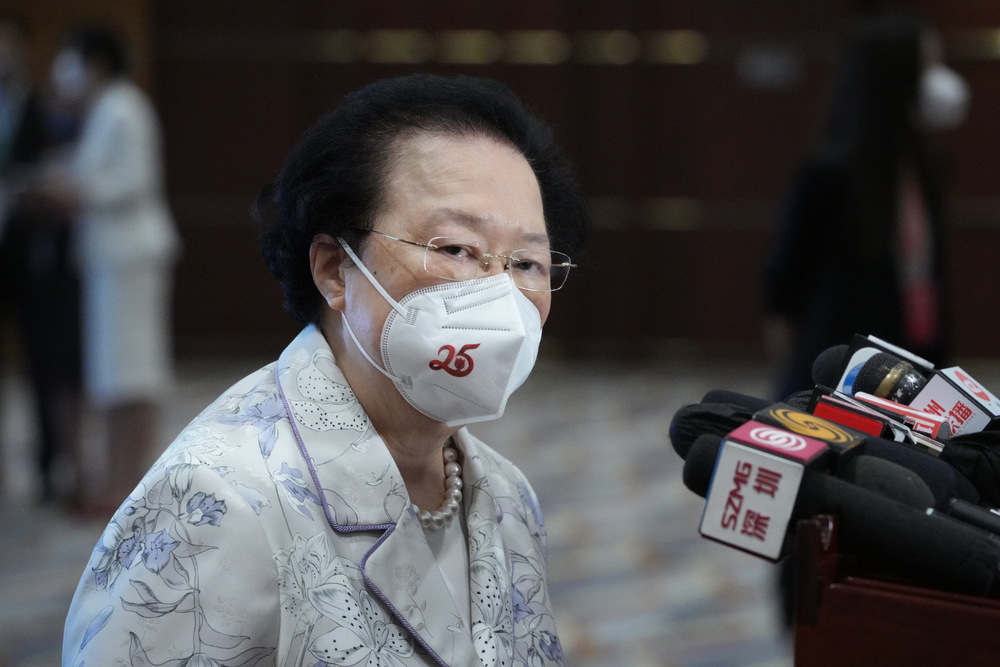 Govt seeking law interpretation in Jimmy Lai's national security trial not personal, says Maria Tam
Maria Tam Wai-chu, deputy director of the Hong Kong Basic Law Committee, said on Saturday that the SAR government's decision to seek law interpretation in Jimmy Lai Chee-ying's national security trial is nothing personal.
Her comments came as chief executive John Lee Ka-chiu last week made a request to the National People's Congress Standing Committee for an interpretation of the national security law over whether overseas counsel, who do not have full qualifications to practice in Hong Kong, are allowed to take part in national security cases.

Tam said CE Lee, as the chairman of the Committee for Safeguarding National Security of HKSAR, has the duty to ensure the Hong Kong national security law is being implemented effectively.

She stressed that the decision being made was not against anyone.

Meanwhile, Basic Law Committee member Albert Chen Hung-yee said the law interpretation would not be seen as a "heads I win, tails you lose" situation created by the SAR government, as such interpretation can always be made ahead or after any trials.