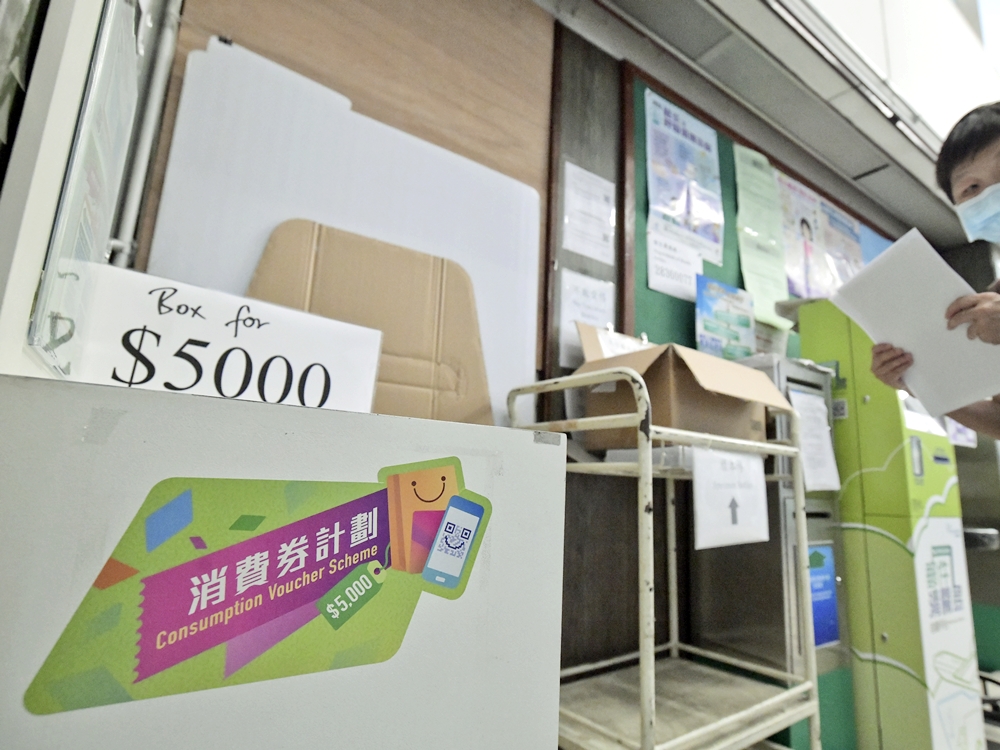 Govt reminds Hong Kong residents over August 14 consumption voucher deadline
The SAR government today urged eligible people who have not yet registered for the Consumption Voucher Scheme to grasp the time to register ahead of the August 14 deadline.
People choosing to upload their HKID card copy for authentication in respect of their electronic registration should upload relevant documents via the Scheme website by August 16 to complete the registration procedure.

People submitting paper registration forms, or having completed the electronic registration on or after July 18, will receive the first voucher on September 1 after verification of eligibility.

Each eligible person can only register once and duplicated registrations will not be processed. Each selected stored value facility account can also be registered once only, which cannot be changed after the submission of registration.

An SMS notification regarding the registration result will be received by registrants around one week after completing the electronic registration. For registrants submitting paper registration forms, they will receive the SMS notification in around two weeks.