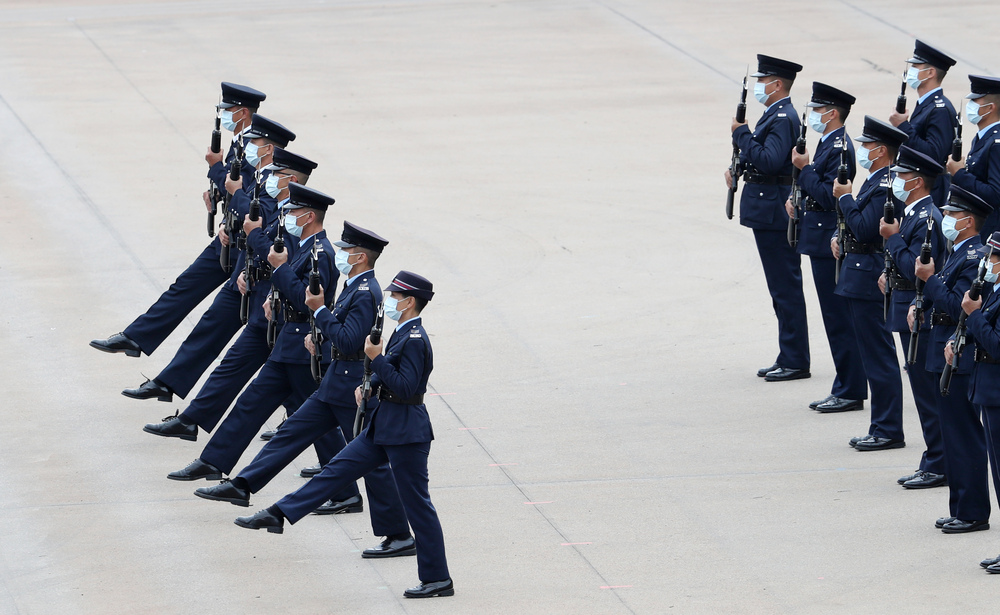 Govt recommended to raise pay points for disciplined services grades
The government is recommended to raise the pay points of the disciplined services grades, as the Standing Committee on Disciplined Services Salaries and Conditions of Service submitted a review report to the chief executive.
The committee proposed to raise the scale minimum by one pay point and the scale maximum by two points for the junior police officer grade. It also suggested to raise the scale minimum and scale maximum of the police sergeant rank by two and four pay points respectively.

It was also recommended to raise the scale minimum and scale maximum of the police station sergeant rank by two and three pay points. The uplifted scale maximum is to be pitched at a new pay point on the police pay scale, with a monthly salary of about HK$69,500.

The committee also proposed to raise the scale minima and scale maxima for police inspector and superintendent of non-directorate ranks by one pay point.

Raising the scale maximum of the chief superintendent by adding a new increment was suggested as well.

The committee also supported creating one additional deputy director or deputy commissioner posts each in the Immigration Department, Fire Services Department, Customs & Excise Department as well as the Correctional Services Department.

Chief executive Carrie Lam Cheng Yuet-ngor welcomed the report on grade structure review. She said the last review was completed in 2008 and the social environment, economy, technological development and landscape have changed greatly since then.

She thanked the Standing Committee, as well as the Directorate Committee for their effort in completing the review.

Lam also has instructed the Civil Service Bureau to consult relevant stakeholders and examine the findings and recommendations, with an aim of seeking approval of the revised grade structures by the Legislative Council within this legislative year.