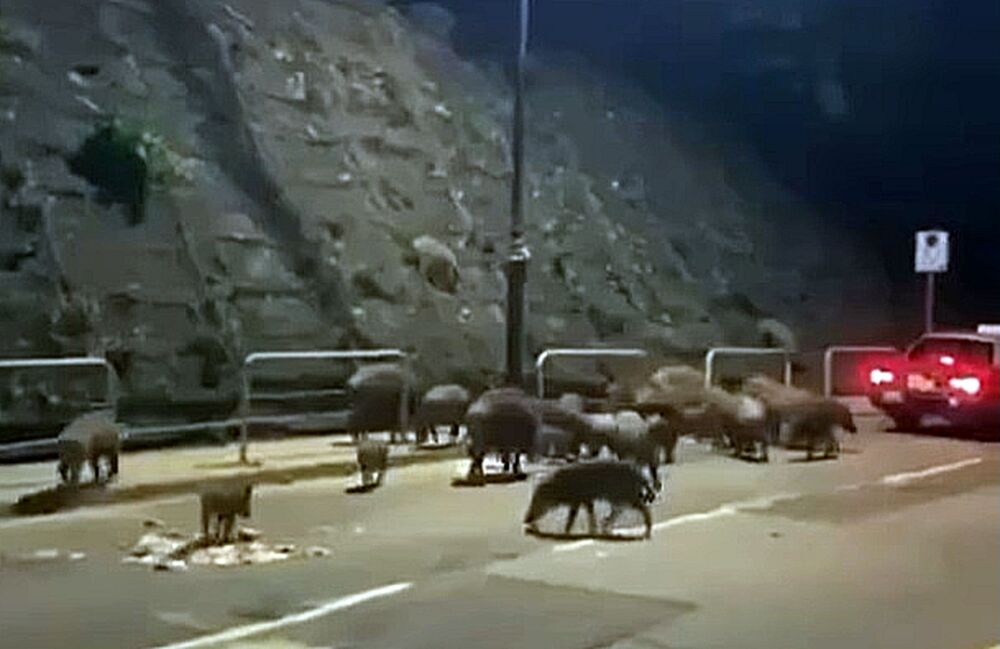 Govt mulling to kill wild boars which wander into urban areas
Wild boars that know their way to urban areas may be killed, the Agriculture, Fisheries and Conservation Department said.
Leung Siu-fai, the director of the department, told lawmakers on Tuesday that they are still consulting relevant organizations on euthanizing some boars. He added boars enter urban area frequently because there are citizens who keep feeding them and some garbage is not taken care of properly.

Leung pointed out that it is necessary for the department to resort to such a tough measure as many citizens still feed the wild animals despite law enforcement and education against it. He said that Hongkongers "have too much love" for animals.

The proposal came after he was challenged by lawmaker Elizabeth Quat Pui-fan, who slammed the department for not addressing the problem of boars.

Quat gave the example of an 83-year-old woman, who had earlier underwent a five-hour surgery after she was attacked by a wild boar. The attack took place on Barker Road on the Peak. The old woman's femur was fractured, leaving the right side of her body paralyzed.

"She was only taking a walk when that boar attacked her. The biggest problem was that the boar which charged at that old woman is still roaming the area as if it is home.

"And residents can still spot the boar and others in the neighborhood," Quat said.

Leung pointed out that existing guidelines instruct officers to release the captured boars back to the wild or to sterilize them. But such efforts fail to catch up with the speed of boars re-entering urban areas and causing disruption to citizens, he admitted.

He added the department will revise the procedures and consult animal groups and environmental organizations before executing the proposed measure.