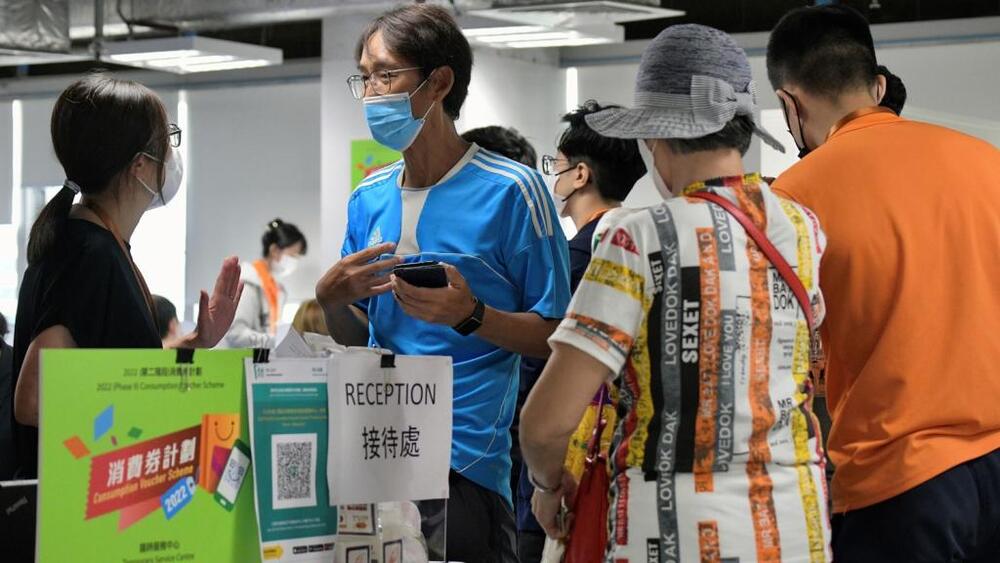 Govt handling 30,000 consumption voucher eligibility reviews
Financial Secretary Paul Chan Mo-po said as of Saturday evening, the secretariat had received about 30,000 consumption voucher eligibility reviews. He stressed the authorities are handling them in a lenient and convenient way for the public.
As the second phase of consumption vouchers will be disbursed on August 7, some 240,000 people have received SMS messages from the government saying they do not meet the eligibility as they have applied for early withdrawal of their Mandatory Provident Fund (MPF) or Occupational Retirement benefits for "permanent departure from Hong Kong."

Chan said in his blog that the authorities are handling the applications in a lenient and convenient way for the public, saying that bank statements, tax statements, salary proofs, rent contracts, telephone bills, water, electricity and gas bills, medical records or hospital follow-up records can all be used as proof.

If the person cannot provide such information due to special reasons, he or she can indicate the reason in the review form and the secretariat will handle it according to the actual situation.

He also said many of those who have made the statutory declaration for early withdrawal of their MPF benefits have emigrated overseas. If they were also issued with consumption vouchers, it would cost hundreds of millions of dollars more.

According to the information verified by the secretariat of the Consumer Voucher Scheme and the MPFA, there are about 240,000 registrants who have made the aforementioned statutory declaration, and as of yesterday evening, the secretariat has received about 30,000 applications for review from different sources.

As for views saying that further checks should be conducted through different means to see if those who withdraw MPF early are no longer living in Hong Kong, Chan said there are many requirements and restrictions in the existing legislation to protect personal data, which makes it impossible to check at will.