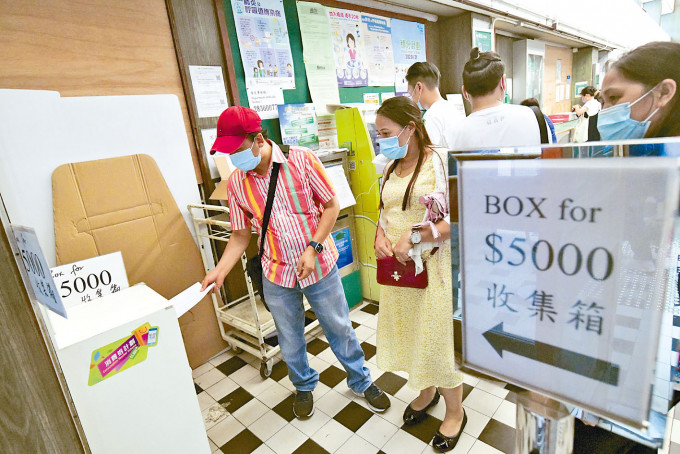 Govt extends vouchers deadline after elderly fury
A deadline to resubmit materials for the electronic consumption voucher scheme has been extended to September 15, after many elderly people fail to get the vouchers today.
Over 1,000 people, many of whom were elderly, sought help from a political party after they failed to receive the government's electronic consumption vouchers today.

The Democratic Alliance for the Betterment and Progress of Hong Kong said that these people registered for the scheme by mailed in submissions, but did not get the vouchers today. Most of them are elderly people, and were told they had given in incomplete information, wrong information, or failed to submit supplementary information on time.

The first batch of HK$2,000 electronic consumption vouchers were distributed today to about 810,000 people who completed electronic registration online on or after July 18 or submitted paper forms.

Crowds showed up at the government's secretariat for the voucher scheme at the Pioneer Centre in Mong Kok, complaining that they had not gotten the vouchers. Emotions ran high and people criticized the arrangement as "chaotic." Some elderly residents even reported feeling sick.

In the evening, the government annouced that it has extended the deadline for people to resubmit materials.

Those who resubmited documents by September 15 will be able to get the first batch of HK$2,000 vouchers on October 1.