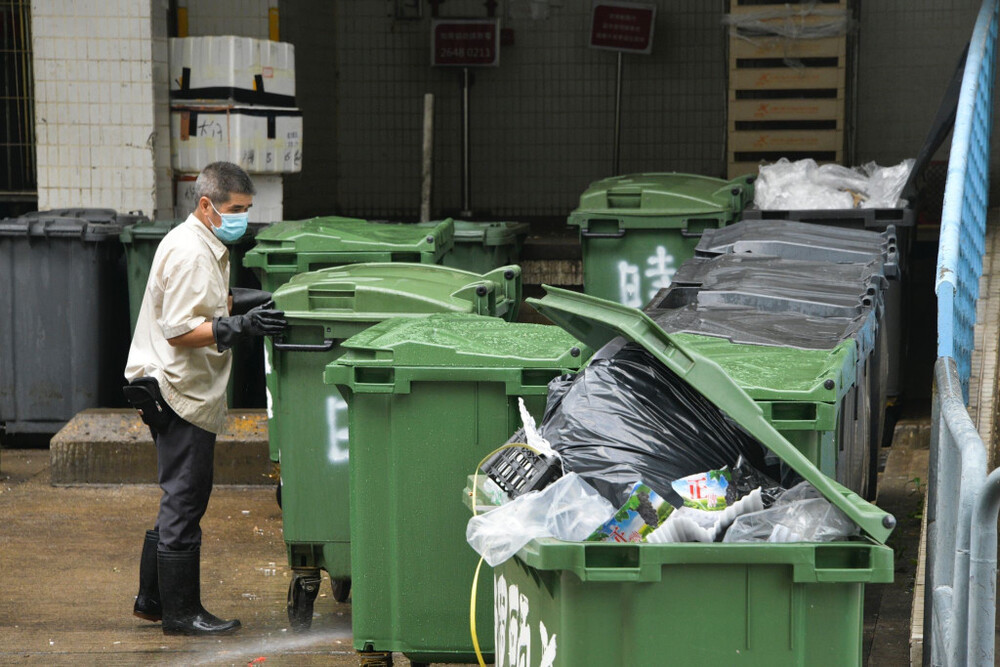 Govt draws criticism over sudden re-tender for designated rubbish bag for waste levy
Multiple manufacturers have recently been notified that there will be a re-tender for the designated rubbish bags used for the waste levy scheme. The industry criticised the government for attempting to seek quick success without proper preparation.
The government in late August passed the Charging for Municipal Solid Waste Ordinance, which has been in place for more than 16 years since it was raised, announcing to charge residents for their rubbish starting from the end of 2023.

Under the new charging mode, residents need to pay HK$0.11 per litre by using a government-designated rubbish bag or a bag with designated labels.

On this basis, the Environmental Protection Department has launched the tender for manufacturers of designated rubbish bags and received a total of 26 bids.

However, the tender was cancelled as the Department claimed the bids that met the technical requirements had failed to meet the accepted price of the government.

"The budgets will exceed far beyond our expectations if the manufacturers bring their products up to our standards," said a spokesperson of the Department, "however, we will invite tenders for a new round in two months and lower our requirements threshold to a certain extent."

The spokesperson noted the government promised to catch the time for the upcoming waste levy scheme, which will be implemented next year.

To meet the government's requirements, the rubbish bags must come with nine varieties for capacity ranging from three to 100 litres, and the manufacturers have to conduct a minimum of six quality tests annually to confirm the bags meet the requirements.

Besides, manufacturers are also required to include the cost of the rental of premises for production in the bids, as the government will not provide the factory sites.

"The government failed to communicate with manufacturers in advance, and there was a lack of grasp of their budget levels," said Edwin Lau Che-feng, founder and executive director of Green Earth.

"We were told by some of the manufacturers who joined the tender that if the budgets need to be recalculated, they will need to seek suitable sites for renting," he added.

"Coupled with the two-month tender period, it will be 2024 at the earliest before the government can start the waste charging scheme," Lau said.