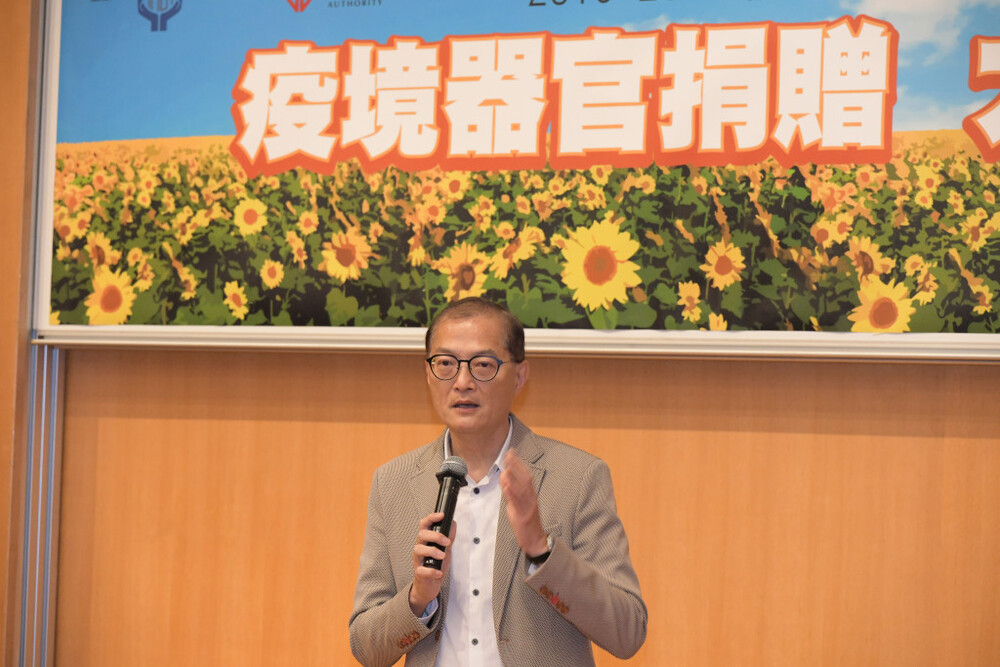 Govt calls for coordinating with mainland to regularise organ donation and matching
The health chief said on Sunday that the government was discussing details for the cross-border organ transplantation mechanism with China, citing that the number of donators in Hong Kong saw a declining trend during the three years of the Covid pandemic.
In an event held this morning with the theme of organ donation by the Hong Kong Society of Transplantation, Secretary for Health Lo Chung-mau said the government expected a regularised cross-border organ donation mechanism to help more Hong Kong patients.

He cited the successful survivor of a four-month-old Hong Kong girl who suffered from heart disease and received a heart donated by a mainland child last year.

"The mainland is developing at a significant speed on medical technology of organ transplantation, and we could forecast more room for cooperation to benefit patients of both sides," Lo said.

He added that the success of the baby girl Cleo Lai Tsz-hei's transplant surgery has provided a good chance for discussion between China and Hong Kong on how to match organ donation and patients from both sides, and how to deliver the organs quickly.

"Organ transplantation is a matter of speed," Lo said, adding the number of donators in Hong Kong still needed to be improved as around 3,000 people were waiting for organ donations.

"It is good timing for us to review our organ donation mechanism and improve the donating rate after the pandemic," said Maggie Ma Kam-man, President of the Hong Kong Society of Transplantation.