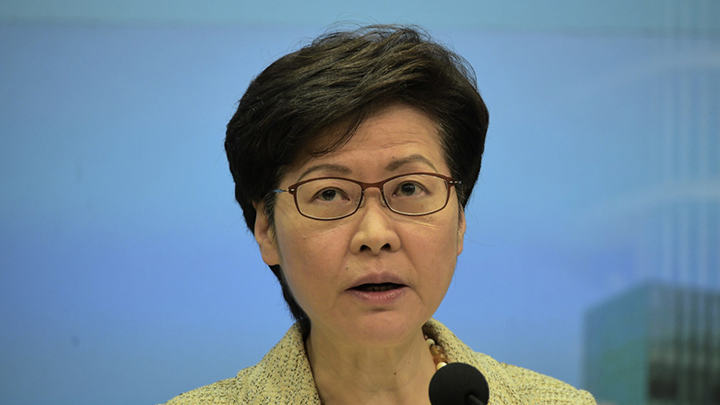 Government structure reorganization to cost $30m
Re-organizing the government structure is expected to involve more than HK$30 million in additional recurrent expenditure, Chief Executive Carrie Lam Cheng Yuet-ngor said.
Lam met with the city's next leader John Lee Ka-chiu earlier to discuss the transition of power in the coming weeks, including the government reform.

She said to the media on Tuesday morning that the reorganization timetable was not entirely within her control but hoped that it could be submitted to the Executive Council next week.

"Large-scale reorganization needs to be approved by the council after all, but I believe they would accept it."

She also said the proposal was initially proposed to go through Legislative Council starting next week, while Legislative Council president Andrew Leung Kwan-yuen has made it clear that it could still make it on time even if it was slightly delayed.

However, Lam added that the government would not wait until the Legislative Council passed all the procedures before starting to identify the targets, which was also the advantage of the new election system under the "patriots administering Hong Kong."

She said the government had already submitted it in January and sent officials to explain it to the Legislative Council panels. Therefore, she believed it could be passed in time before the next government took office.